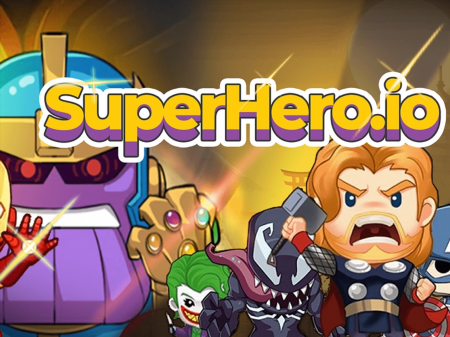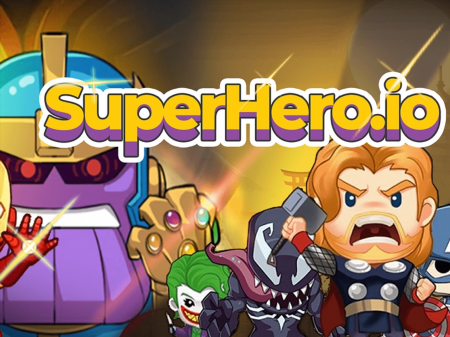 Do you like endless confrontations in the open arena? Prefer to sort things out by brute force and decide who is right with sharp swings of weapons? Do you like superheroes? Although, the last question is rather rhetorical, because who does not love them? And if all the factors come together, then the Superhero.io game is worth your close attention! Get free time and a good reaction, because there is a lot of work to do.
You control a character who appears with a starting weapon and an unlimited desire to take a leadership position in the final scoreboard. You will have to indiscriminately kill all the opponents on the map. Killing is accomplished by the usual hit of your weapon on the enemy. It is worth noting that you do not need a series of successful hits. It is enough to hit the enemy only once, as he immediately loses. This will allow beginners to safely compete with players who have long mowed enemies in packs. One aimed hit and you yourself are huge.
Each battled opponent adds experience that will translate into an increase in physical size and an increase in weapons, which is much more important. A longer weapon allows you to keep enemies at a distance and produce convenient attacks. You can gain experience by eating numerous colored elements, which are generously strewn with the card. However, the easiest, fastest, and most effective way to grow in size and change one character to another is to simply eliminate opponents.
With each new level, you will change the skin of the superhero, which, in addition to the cosmetic component, does not change anything at all. This is designed to make you feel the spirit of your favorite characters and try to play for each of them. However, be careful, remember that every beginner can defeat even an experienced mastodon. So if you want to see all the superheroes in their performance - be careful on the battlefield and do not stand under the attacks of opponents.
How to play?
Character control is put to the main organs of the mouse. Indicate the direction of movement with the cursor, and strike by clicking the left mouse button. The game has the ability to temporarily accelerate, which is done by a simple click of the right mouse button. However, it should be borne in mind that acceleration uses accumulated experience, which is wasted in huge volumes. Use the option only in case of an emergency.