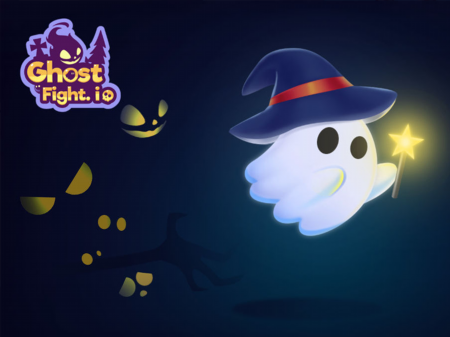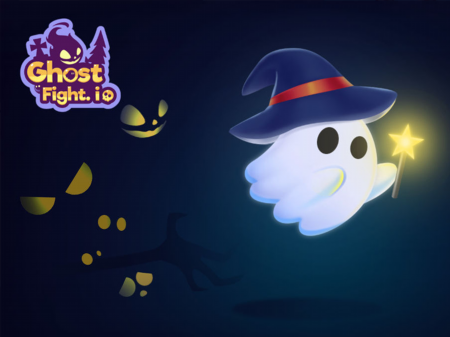 The presented game will really allow you to switch your attention from current affairs to something completely new. To fully immerse yourself in the unique atmosphere of Ghost Fight.io, it is recommended to play with a sound that is both soothing and even lulling.
The project has collected a large number of positive reviews and has become a real hit that will delight you for more than one day. In case you have been looking for a high-quality and unpretentious way to get distracted for a long time, then Ghost Fight.io is what you need. There is everything from the competitive element to the survival mode. Everything that modern gamers adore so much.
The game takes place in a static location, which is a field strewn with various components and filled with a large number of ghosts. You play as one of them and your task is the same as everyone else. All you need to do is hover above the field, collect numerous components, increase your power, absorb weaker opponents, and not get caught by opponents stronger than you.
All this is quite feasible if you do not make mistakes and do not mindlessly enter into direct confrontations with opponents stronger than you. It is very simple to determine the strength - whose number is greater, they will win. Each component collected increases the number of your character by 1. Absorbing weaker opponents will also add an impressive amount of points to you.
How to play?
The character is controlled via the WASD key block. All resources are collected automatically upon any physical contact. There are three types of boosters in the game that help defend against opponents, move faster, or collect components efficiently. Pick up each of them and become the leader in points on the map.