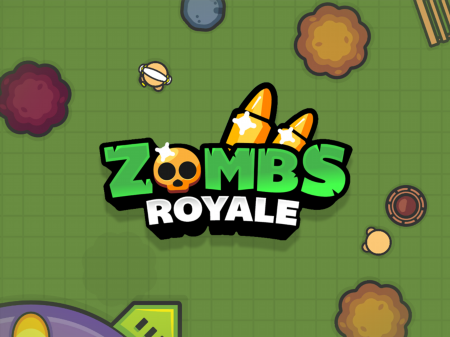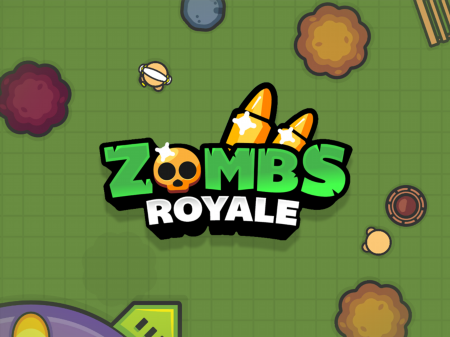 The name of the presented game already speaks for itself. This is a vivid representative of the classic Battle Royale, which implies a regime of active opposition of all against all. An ideal game for those who want to relax from everyday routine and plunge into an overactive survival mode. The game is incredibly popular and is one of the most actively growing in the world. Try it and you are the wonderful world of ZombsRoyale.io, which will stay directly in your heart for a long time.
The game begins with the landing of all participants on the map of hostilities. Immediately after landing, each user scans nearby buildings for suitable weapons that can be used to eliminate all neighboring enemies as efficiently and quickly as possible. Then you have an opportunity to begin studying the legal trophies and plan your next steps.
However, you will not be able to think for a long time about where to go and what to do, because the map is constantly narrowing the so-called "The Circle of Death", which constantly reduces its radius, which forces all players to gather in one location. So try to be the first to arrive at your destination and choose the ideal position for defense or attack, as it will become incredibly hot there soon.
Search all buildings and smash crates in search of the most effective weapons that will help you become a winner. Feel free to change one type of weapon to another during the fight. Choose what is most adaptable to your style of play. If you like contact confrontations, feel free to choose weapons with a widespread and burst into all the enemies, killing everyone in a row. And if you like ambushes and long attacks, then use automatic rifles that can unpleasantly surprise an opponent from the most unexpected position.
Each new game you can try a different style of play. In the end, you can determine which one is most suitable for you. Break into the TOP players, become a real thunderstorm of zombsroyale-io, and make everyone tremble at the sight of your nickname. Nobody wishes good luck here. It is here that everyone wishes that victory would be yours!
How to play?
Character control is very simple and intuitive. The gaze direction is controlled by the current position of the mouse cursor, and the movement is carried out using the "ASDW" keys. Shooting is carried out with the left mouse button. Interaction with various objects is carried out by the "E" key