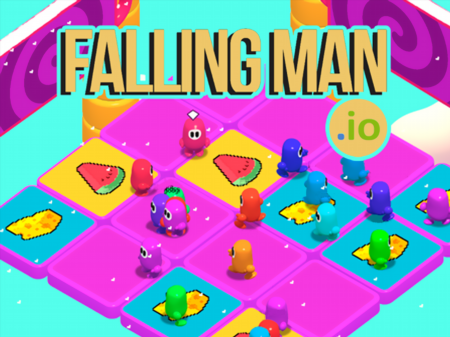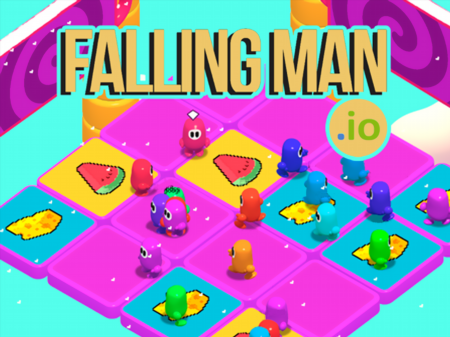 It's a great example of how to create high-quality logic games that will not be overburdened with serious game mechanics. The project received high ratings from users and became a real discovery of the season, which attracted the attention of a large number of people around the world. This is that very case when you can escape from the daily hustle and bustle as well as routine with the help of something completely new, fun, and entertaining. But be careful! Fallingman.io has truly addictive gameplay!
The essence of the game is very simple and is based on your memory, attentiveness, and speed of decision-making. Each new level will force you to perform a series of special tasks. For example, you will be taken to an interactive track that is full of various obstacles and your main goal is to pass this track among the first.
At another level, you and other players will be put on a field on which pictures of fruits appear. All you need to do is remember the location of certain fruits, choosing the correct square in time. If you make a mistake, you will fall into the abyss, and if you choose the right location, you will go further. There are a lot of similar tasks in the game and you will definitely have something to do.
How to play?
The movement of the character is carried out by the navigation block of keys (arrows), and the interaction with several active components and menu items - with the mouse.