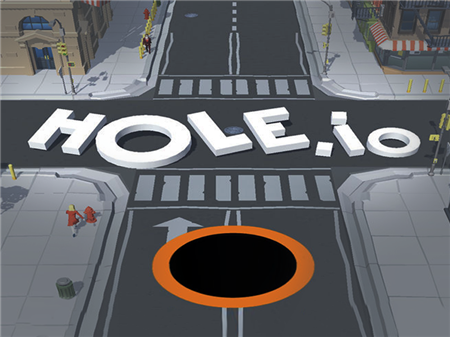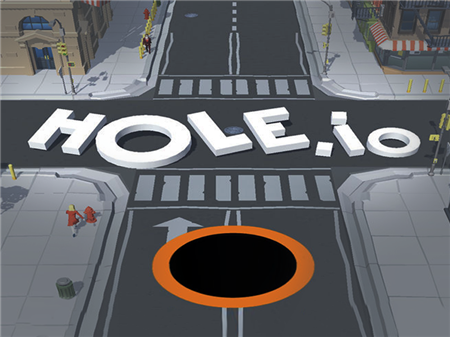 Hole.io is a unique game in which you will be offered for a certain period of time to absorb everything that your own sizes allow. You start the round with the size of a small black and bottomless hole that looks for small objects to absorb. With each new item that you managed to push into yourself, you get points. The larger the object, the more points you get.
With the points you earn, you increase your level, and along with the level, the radius of the black hole also increases. Thus, over time, your size will absorb larger and more massive objects.
If you find yourself in a game with large and massive holes, then by all possible efforts avoid them, since a black hole can absorb absolutely any object on the map, including another black hole. It is enough to exceed its size and the thing is in the hat.
Depending on the map on which the round takes place, select smaller objects. Find a scattering of small trees, houses, cars and other small-sized objects that you can "eat". As soon as you start to increase in size, playing will become noticeably easier. If a minute ago you could only afford thin columns from mailboxes, now you can enjoy whole skyscrapers. Is it worth reminding that such massive monsters give much more points than a randomly absorbed bush?
Try different strategies. Some players prefer to hide from the middle of the map somewhere to the outskirts and calmly eat everything in their path so as not to interfere with other participants in the game. And other users prefer to constantly "lock horns" with rivals wreaking havoc. In any case, the winner is the one with the most points at the end of the round and who ate the most impressive amount of solid and innocent objects.
The game pleases with its uniqueness and rarity. While many developers offer their versions to all the hackneyed series, Hole.io stands out from a huge number of similar projects and makes it stick for a certain amount of time. We strongly recommend trying to swallow a couple of houses!
How to play?
Game control is no different from many related games. All controls are placed on the mouse, through which your hole moves on the map and absorbs everything in a row. It is enough to bring a hole under any object and if the difference in dimensions allows it, it will fail in you. That's all the mechanics. No further action is required.