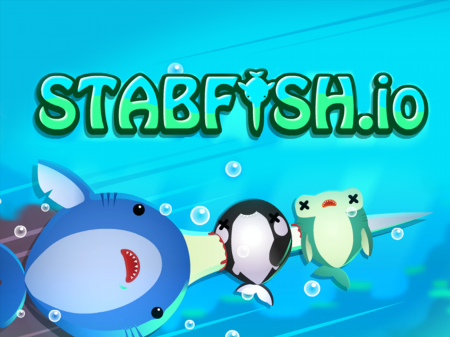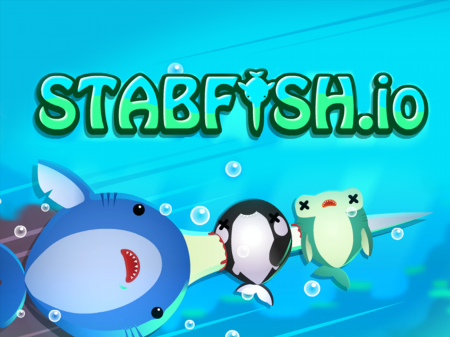 Games that successfully combine a competitive element with some elementary leveling system have always been in great demand among users. And those projects that are implemented as simply and atmospheric as possible always receive a huge amount of positive feedback from both gamers and specialists.
Stabfish.io is a vivid example of the fact that projects of the presented genre have not lost their relevance for several decades. The game will allow you to enjoy interesting and very addictive gameplay that will allow you to switch from your daily worries and will allow you to compete with other players around the world.
In front of you is a playing field, on which a large number of various edible components are scattered and on which a large number of predatory fish ply. You control one of the fish and your main task is to grow your own mass, as well as destroy opponents on the map.
There are two main ways to grow in size. The first is suitable for those who try to avoid confrontations with other users in every possible way. To do this, you just need to collect edible ingredients and not get into fights. And the second one will be more pleasant for more active users. All you need to do is look for opponents, choose the right position and attack them. An attack is made with the nasal part to any unprotected area of ​​the opponent.
How to play?
Fish control is carried out by simply directing the mouse cursor to the desired area. If you need to accelerate sharply, click on the left mouse button. However, during this acceleration, you will lose a significant portion of your mass. So use this boost option only when absolutely necessary.