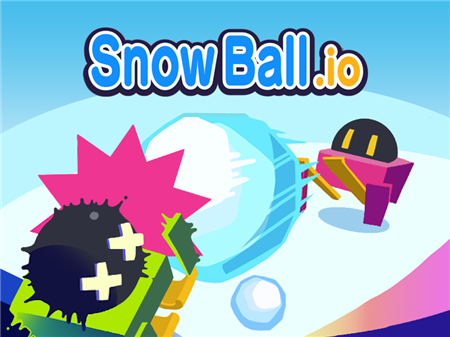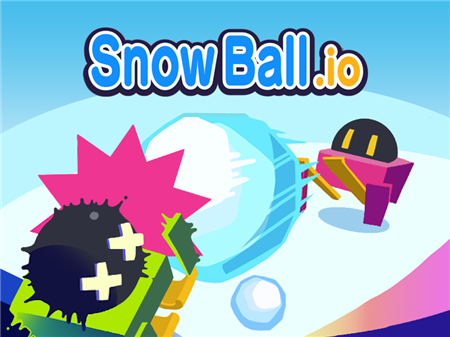 It's a fun, vibrant, and enticing game that cannot be played "once and forever." Each new attempt always begins with the words: "So, well, now I will definitely show you who is the best." Actions are fast, active, and fun. This is that very ideal game that will allow you to briefly distract from the daily routine.
The essence of the game comes down to the simple rule of "king of the hill". Who is the last on the ice - wins. But in order to become a winner, you have to try very hard.
The game begins on a large ice floe, which a large number of players share with you. Your goal is to rid the ice from other rivals. To do this, you can roll up large snowballs and beat everyone with them. The larger the lump you twisted, the greater the impact force it has. However, be extremely careful - not only you try to win. Sometimes enemies will surround you from all sides, doing everything to get rid of the annoying opponent that you are. Such unwanted attention can be achieved only because you find yourself in a bad position and prevent other users.
It is important to remember that you are able not only to roll up a snowball but also shoot it aiming at the enemy. The rolling process lasts as long as you hold down the left mouse button. As soon as you throw it, the ball flies away in the direction you are looking at. Try to make frontal attacks, or surprise opponents with shots ahead of schedule. In other words, try different tactics of warfare and victory will definitely be yours.
In order for the game not to seem too simple and just fun, large pieces of ice are going to break away. Over time, the playing surface will significantly grind, which will bring the winner closer to his triumph. At the moment of the collapse of the ice, some players simply fall into the sea, while others abandon confrontations and flee to the whole part of the ice.
The game is really great and unforgettable because of its dynamics and fun atmosphere. Against the backdrop of a huge number of other games where cruelty and murder reign supreme, in Snowball.io, you will find a pleasant competitive element and a lot of impressions.
How to play?
Game control is put to the main organs of the mouse. Indicate the direction of movement with the cursor. Left-click on your snowball.