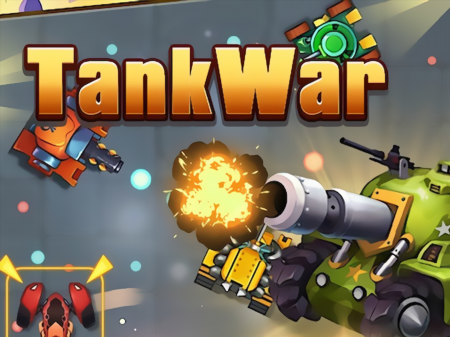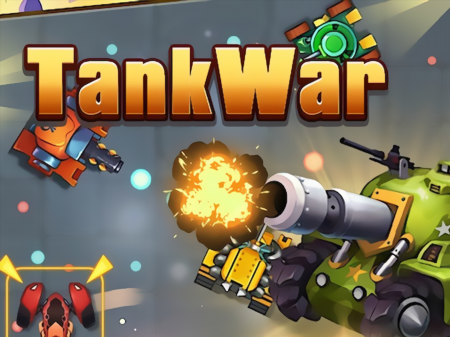 A harsh and rather difficult game that will not leave you indifferent. The TankWar.io is a unique mixture of several highly popular genres, each of which has attracted the attention of a huge number of users around the world. The game allows you not only to turn off your attention from everyday worries but can also captivate you into your process for long hours. If you are keen on fast-paced games where you can endlessly improve various characteristics of your character, love the competitive element, and love to win, then TankWar.io is your choice!
You start the game in the arena, which is littered with a huge number of different bonus components and opponents on the tanks. You have a small tank at your disposal that can move around the map and shoot at everything it sees. The goal of the game is to survive in the arena as long as possible, eliminate as many enemies as possible and periodically improve your fighting machine.
It is crucial to remember that your tank fires automatically where you point it. To eliminate the enemy, simply choose the right trajectory and shoot at the enemy vehicle a certain number of times. The safety margin of all tanks is indicated by cubes at the bottom of the vehicle. Focus on these indicators during a direct encounter and build your battle tactics depending on your current health. If your tank's durability level is low, then get out of the battle, find the corresponding bonus component on the field, pick it up and improve your characteristics, including increasing the tank's durability.
If you were killed, then you find yourself in a garage, where you can noticeably improve your equipment, which will now forever be bigger, stronger, and faster. However, each upgrade costs gold coins, which are obtained in battles. Win battles, dominate, and show who is the boss in the arena!
How to play?
The game is controlled by the mouse - hold down the left mouse button to make your tank move and point the direction of its movement with the cursor.