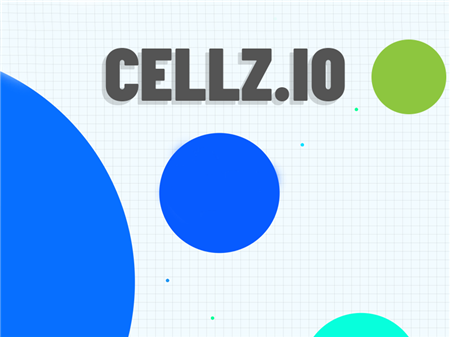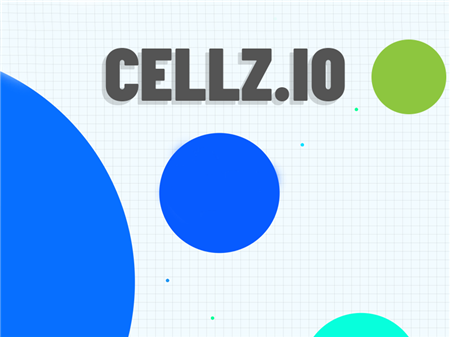 Cellz.io is one of the most popular in a series of related browser games in which you have to significantly increase your own ball in size and gain an advantage on the map. At your disposal is a large ball that can absorb any balls comparable in size to yours, or smaller. However, everything is not as simple as it might seem at first glance.
The main rule of the game is to increase in size and absorb opponents. If you avoid eating enemies, sooner or later they will eat you. The essence of the game is extremely simple - you have to collect numerous small balls, which are generously strewn with the entire game card. With each such ball, your main character noticeably increases in size. And from the moment the game starts, you can already encroach on objects that are smaller than yours. At the same time, absorbing any ball, you increase in size in proportion to the volume that you swallow. So if you find an opponent who loses only slightly in size and eats it, then your main ball will almost double. Such an increase will give you completely new tools for dominating the map.
A noticeable increase in size brings not only pluses but also cons. The most obvious drawback is the lack of mobility of the main ball. The larger it is, the slower it moves. However, the mechanics of the game allows you to divide the ball into equal parts that have better mobility. If you see a whole field that is replete with a large number of resources, then you just need to divide the main ball into two smaller ones and they will collect the necessary resources with an improved mobility rate. After collecting, gather the balls in one place and combine them into one large ball.
Be extremely careful when there are enemy balls near you. If one of the opponents purposefully heads towards you, then try to absorb your own balls into one large piece as quickly as possible, protecting yourself from attack and absorption. And if you notice an actively mining and divided enemy - head towards him and absorb his separated parts.
How to play?
The movement of characters is controlled by the direction of the mouse cursor. Separation into small components is done by pressing the Space button on the keyboard.