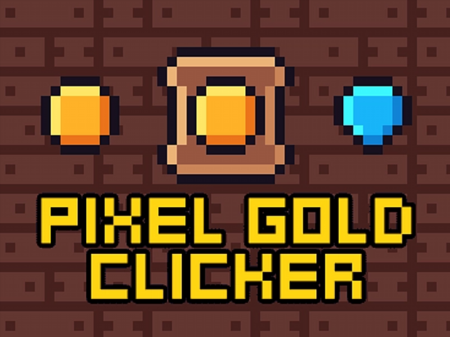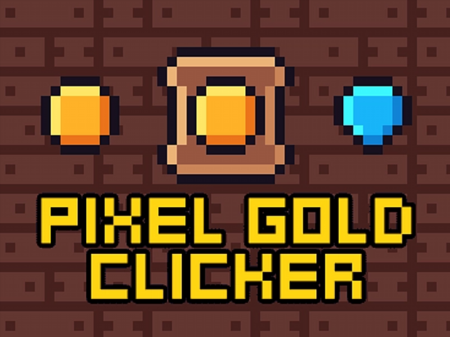 In a wide selection of clicker games, you are able to find projects for every taste and with any atmosphere. However, many players still adore the most simple games that make it possible to enjoy the very process of earning from repetitive actions and do not allow you to get bored.
One such project is the Pixel Gold Clicker. It features simple pixel art, which is now commonly referred to as "indie" and is not replete with additional mini-games that can divert attention from the main plot. If you have been looking for a high-quality and fun clicker that can test your perseverance and determination, then the Pixel Gold Clicker is worth your close attention!
In front of you is a playing field, with a button in the middle. Each time you press this button, a gold coin drops out of it. Your task is to collect as many coins as possible and increase your fortune.
The purpose of the improvements is to increase the number of coins earned. There are two main ways to get rich in the game. The first is to press the button, thus extracting gold, and the second is passive income, which is brought by various options and add-ons. In order to increase the number of coins coming in one way or another, you will need to buy the appropriate bonuses and improvements. With each new acquisition of improvements, their cost will increase. However, the amount of money per action also increases significantly, which will allow you to significantly increase your income.
How to play?
Game control is very simple and completely put into the graphical interface. Move the mouse over the required component, click on it with the left mouse button and activate the purchase or press the "button". There is no limit to the amount of money earned in the game. Set new records and share your achievements with friends.