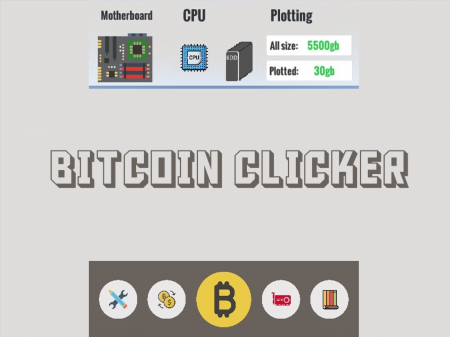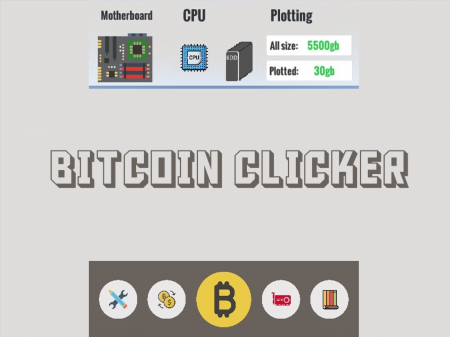 Who said that electronic cryptocurrency has sunk into oblivion? The lack of bitcoin in current trends does not mean at all that the currency of the future has died and is not at all popular. Join the community of miners and become a real tycoon, who will have access to all the charms of the modern market.
Get currency, click on each bitcoin with your own hands, and collect the farm configuration, which will get you a huge amount of bitcoins. Well, and when the course will be profitable - sell all the funds raised and skillfully manage the resources received. Perhaps you once thought about a miner career. Bitcoin Clicker is a great way to try your hand at a computer simulator. Naturally, we are not saying that this simulator accurately reproduces all the difficulties, features, and specifics of cryptocurrency mining, but here you can familiarize yourself with the basics that will show you the real state of affairs without any embellishment.
You begin your journey to wealth by collecting small crumbs by simply clicking on the Bitcoin icon. Thus, you can earn the first money for the purchase of new components. Work will have to be long and hard, but the first acquisitions will immediately begin to pay for themselves and, more pleasantly, they will work in the background without your intervention in the process.
Choose the set of graphic cards that make up the foundation of any modern crypto farm. You will have to strike a balance between the cost of the video card and its performance. Of course, you can raise more money and buy a powerful card right away, but the time it takes to save money can work for you if you buy a cheaper analog.
Create your tactics and choose the most acceptable way for you to develop the situation. In addition to the natural mining process, you can buy and sell currency. It is worth doing depending on the current state of affairs in the market and the current rate. If you see that Bitcoin has seriously dipped in price, then this is a good time to buy. As soon as the course rises - sell your stock and earn in this way on the difference in value.
How to play?
The controls in the game are fully adjustable through a graphical interface with which you can interact via the main mouse controls.