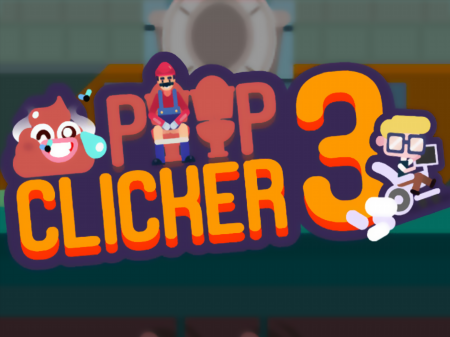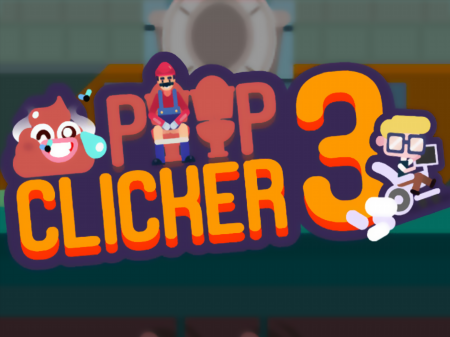 Among the huge number of modern clickers, there are completely unexpected projects that surprise us with their non-trivial surroundings and unique atmosphere. These projects include the Poop Clicker 3, which in a short time has become one of the most-visited projects, offering to enjoy the classic terms of a typical game of the genre.
The project received an incredible amount of positive ratings and became the hit of the season. If you have been looking for an interesting, exciting, and bright project for a long time that will allow you to immerse yourself in the world of clickers and switch from everyday tasks to something new, then the Poop Clicker 3 is worth your attention!
The game is a classic clicker that is not replete with a lot of content but keeps the player in suspense all the time. In front of you is a public toilet, with a large number of toilet bowls and customers sitting on them. Your goal is to collect customer waste products and improve your establishment.
Given the rules of the genre, the first thing you ought to do is to actively click on the corresponding emoji on the right side of the playing field. With each mouse click on the emoji, you will receive in-game currency. After collecting a certain amount of money, you will have the opportunity to buy an improvement, or let a new client into your toilet. With each new client, the passive income of your establishment increases, and to receive even more money, improve the characteristics of clients. In this way, you are able to collect a huge amount of money if you keep a balance between passive income improvements and buying improvements that allow you to earn money for clicks.
How to play?
Game controls are very simple and fully integrated into the mouse. Direct the cursor to the emoji and quickly press the left mouse button. With each click, the system will credit you with a certain amount of earnings. The purchase of bonuses is carried out via the corresponding menu, which is called by clicking on the yellow arrow located at the bottom of the screen.