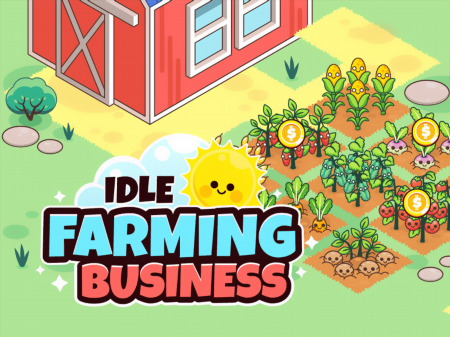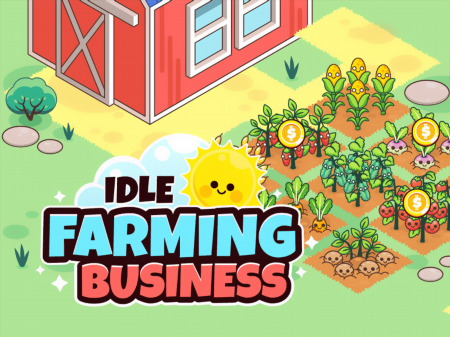 At the moment when the first mobile "clickers" (idle games) began to appear in the gaming industry market, many experts and critics were sure that the idea would not take root among the people and that such projects had absolutely no future. However, many years have passed, and the idea of tap games has not just taken root, it has formed a completely new market, which greatly pleases with a huge number of different projects, attracting users with their diversity.
Idle Farming Business has become one of the worthy representatives of its genre. The game attracted a lot of attention from users as the classic mechanics is implemented here (click and pick up something) and, what is more, it is combined with the idea of farming. It was this combination of ideas that made the game extremely popular all over the world.
The game takes place in an improvised garden where you can plant various crops. In the beginning, you can only afford potato seedlings, which allow you to harvest quite quickly, but do not bring very much money. To begin with, you need to independently harvest each new crop, because if you do not do this, then a new one will not be able to grow in its place. However, as soon as you raise enough money and proceed to the store, you will have the opportunity to improve the characteristics of the potatoes, which will allow you not to harvest the entire crop at once, but to wait until there is enough money to harvest everything at once with one click.
Earn more money, plant new crops, improve them, earn even more money and invest everything in the development of your mini-farm. Do not forget to use bonus components, and activate the power of the sun or rain in order to significantly increase the productivity of your farm.
How to play?
The game is fully controlled by the mouse. Hover over any component and press the left mouse button to activate it.