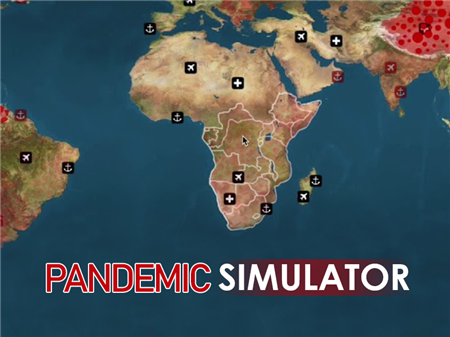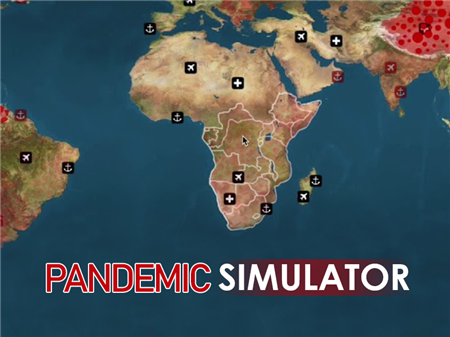 Any much-debated topic in society sooner or later is ported to modern games, and the 2020 pandemic was no exception. In fact, the Pandemic Simulator has become an almost complete clone of the famous mobile game, which has sold millions of copies after the onset of a notorious disease around the world. As a result of such demand, the application has become incredibly popular and has become one of the top downloadable on all devices.
In turn, the developers of this clone did not lag behind and adapted the popular application into the browser version, which attracted a new audience to the project. The move turned out to be very effective and deliberate. As a result, this brought the game a new army of fans around the world.
Your main goal is to infect the entire planet and global destruction of the population. However, this is not as simple as it might seem at first glance. First of all, you will need to choose the type of spreading disease and the country of its origin. Then get development points and improve your virus through numerous mutations.
At first, no one in the public will draw attention to the new infection. People will be extremely imprudent to spread the new plague across the planet. And your main goal is the correct organization of the development of your own virus until the moment when the Ministry of Health and most of the population do not catch it.
As soon as humanity understands that most people are dying from an unknown infection - all resources will be spent on creating a magic vaccine and your goal is to destroy all surviving people before the creation of the medicine and the beginning of its distribution.
Create fanciful mutations, infect new countries, and do everything so that the scientific world cannot defeat you!
How to play?
All components of the game are regulated via the main controls of the mouse. Direct the mouse cursor over the object you are interested in and activate it by clicking on the left mouse button.