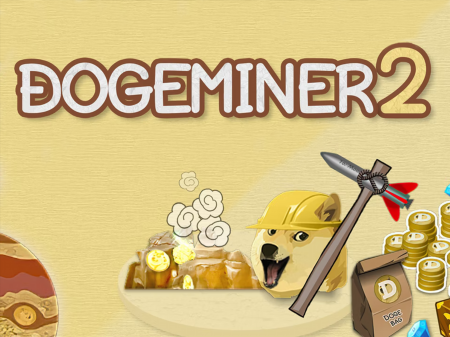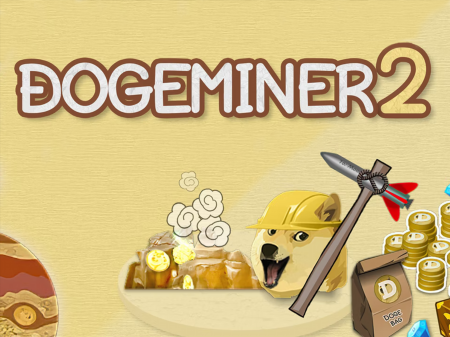 The presented game is a vivid example of how to implement a new generation of modern clickers. Even though many developers are trying to come up with new concepts and trying to somehow diversify similar projects with additional interactives, Doge Miner 2 remains true to the old traditions. The project perfectly distracts the player's attention from everything that happens and allows them to immerse themselves in the wonderful world of clickers, where all you have to do is set new goals for yourself and achieve them, after which you set the bar to a new level. Doge Miner 2 has collected a huge amount of positive feedback on the Internet and has become one of the most popular in the genre.
You control the popular Doge meme character who mines dogecoins. At the same time, they do this in a very unconventional and extravagant way - through natural mining with a pickaxe from ore. Your main task is to break up ore deposits and earn coins with each hit with a pickaxe.
The peculiarity of the game is that you do not have to constantly hammer stones with your own hands. After earning a certain amount of money you can buy additional tools that will extract money for you offline, and by joining forces with additional tools you have an opportunity to earn even more.
How to play?
Game controls are fully integrated into the graphical interface of the game. Press the left mouse button on the stone and knock out dogecoins from it. In order to purchase some tools, click on the corresponding purchase button in the menu on the right and drag the purchased tool to any place on the playing field. All purchased earnings tools will work regardless of whether you are at the computer or not.