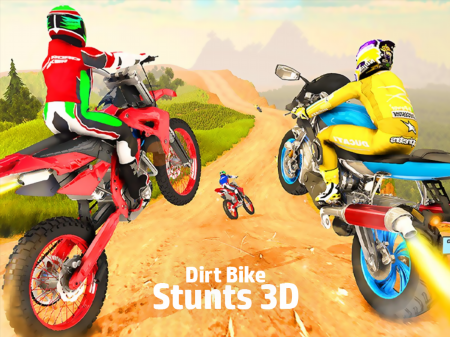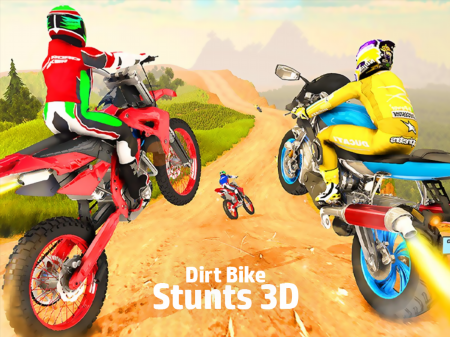 Motorcycle simulators have always been at the TOP of popular games, with their stable and loyal audience. Projects that offer the user to plunge into the unrestrained world of maximum speeds cannot but cause awe and it is for this reason that the Dirt Bike Stunts 3D is very popular.
The presented game has a good atmosphere, the possibility of improvements, and a well-thought-out competitive element. All of the above factors have become the main reasons for the success of the game, as evidenced by the ever-growing online of the project. Do you want to show the world who is the fastest on two wheels? Get bolder on the track and start the race in the dirt and off-road.
You drive a motorcycle, which must be the first to reach the finish line. The rules of the game are also simple, as in the vast majority of modern simulators. However, there is a peculiarity in the Dirt Bike Stunts 3D - each of your races brings you a certain profit, which you can spend on upgrading your motorcycles or external tuning of the rider. Enjoy the game, win and purchase upgrades!
How to play?
The motorcycle is controlled by the classic WASD key block. Try not to fly off the track, as any fall or collision with other race participants will seriously slow down your movement, which will lead to losing your leadership.