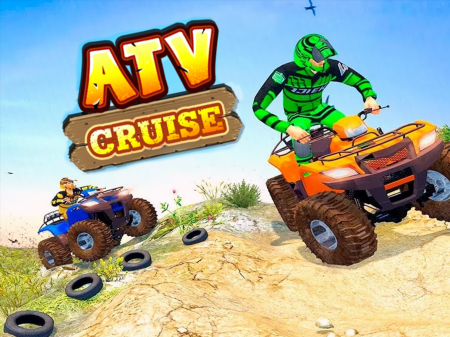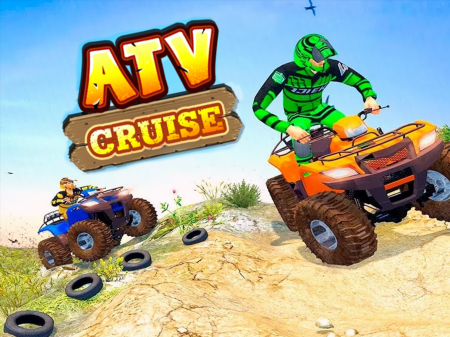 It's a wonderful game from a series of racing survival games where you have to successfully complete levels and collect the maximum amount of resources. The game received a huge number of enthusiastic reviews from both ordinary gamers and specialists. In addition to the fascinating gameplay, ATV Cruise positively impresses with high-quality graphics and a good level of user interaction.
You control a rider on an ATV that can work wonders of acrobatics and develop tremendous speeds. Your goal is to get to the finish line and collect the largest number of coins along the way, which are generously strewn with all game levels. Of the nice features of the game is the ability to stop and return to locations that you have already passed. If other games do not have this feature, then in ATV Cruise you can go back and collect the coins that you missed.
Your vehicle can reach tremendous speeds and jump high enough. If you take into account the need to collect resources, which are often located on the surface of the route, then high jumps seem inappropriate. However, on the map quite often there are various dangerous elements, once you fall into which you immediately lose. One of these elements is flammable fuel barrels. And such dangerous obstacles need to be jumped over.
In addition, your ATV can ride on one of the axles, which will greatly facilitate the process of overcoming various obstacles. If you understand that you have to deal with a number of neutral objects, it is better to stand on the rear wheel. The same applies to collecting coins that are just above the level of the rider's head. If you understand that in the usual position you don't get any coins, then just try to get up on the goat. In this situation, with a high degree of probability, you will be able to collect the necessary resources. Go through each level with the maximum number of points and you will discover new levels that will delight you with increased difficulty and interesting obstacles of a new type.
How to play?
The main control of the ATV is carried out via the navigation buttons (arrows). A pointer to the right increases your speed. The left pointer - brakes. Up and down arrows change the direction of balance in favor of one or another axis. You can jump by pressing the Space button.