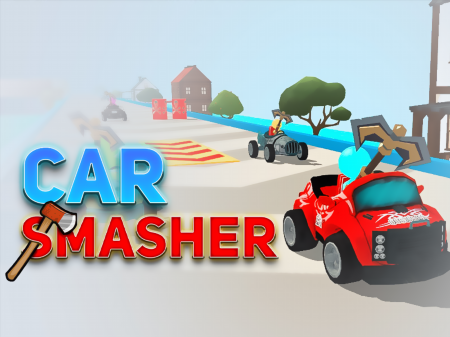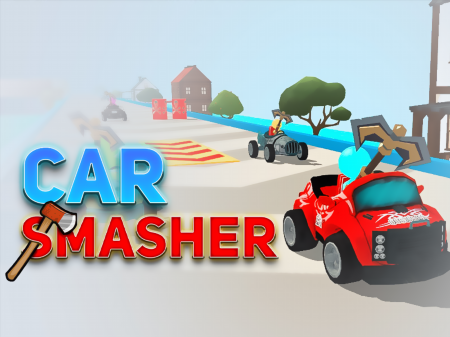 Racing simulators, in which users are encouraged to improve their vehicle, have always stood apart and evoked special emotions among users. People are attracted to the element of vehicle upgrade, where after every dollar earned, you can improve individual components of the car or its characteristics, which allows you to slightly improve the results. In the end, a real monster car is created that is able to win with its eyes closed, but in order to reach such a level and such speeds, you will have to seriously sweat.
One of these games was Car Smasher!, which quickly won the love and attention of users around the world. Ready to try your hand at building a real beast on wheels? Then boldly go out on the track and start winning.
The game is a long track where you always start last among eight players. Your goal is to get to the finish line among the leaderboard as efficiently and quickly as possible. Accelerators will come to your aid, running into which you will significantly increase your speed. Among other things, there are barrels of fuel on the track. If you run into them, you will lose some of your hp and slow down.
Among the features of the game mechanics, hand-to-hand combat is worth special attention, which is performed automatically at the moment when you drive up to the enemy. Your character hits them on the head with an ax, which slows down the opponent's speed.
At the end of each level, the system gives you gold, which can be spent on upgrades and buying new cars.
How to play?
The game is controlled by a mouse. Hold down the left mouse button and point the cursor in the direction you want to direct your car. The attack is performed automatically and does not require pressing additional buttons.