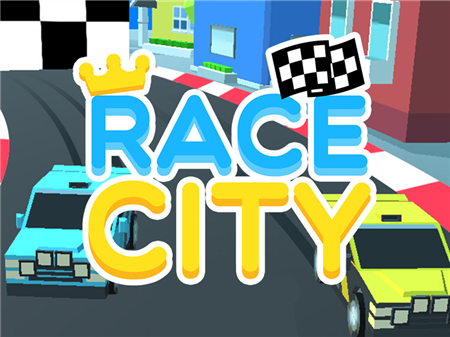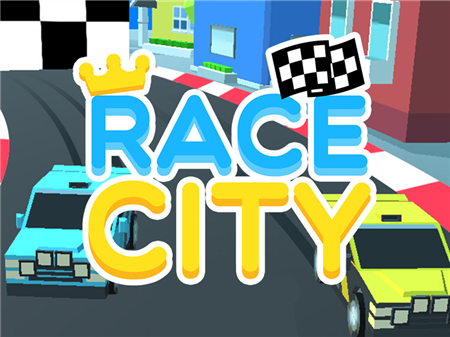 In this game, you have to face the unusual realities of motorsport. The fact is that you will participate in real ultra-high-speed races that closely overlap with (!) intersections along which ordinary cars drive. To say that this is an extremely unusual model is to say nothing. However, these are new realities to which you will not only have to adapt, but also under whose conditions you will have to win.
You have to drive a race car through the city streets. Actually, the entire driving process comes down to one main thing - not to crash into cars passing at intersections. It is easy to guess what will happen to the participant who crashes into a passing obstacle. He will lose a significant amount of time, and all his opponents in the race will get ahead. For this reason, try not to fall under the wheels of a passing vehicle.
In order to dodge the car accident it is important to calculate the trajectory of ordinary cars on time and if you think that you have little chance of passing by, then just slow down. It is better to lose half a second while standing at the crossroads, than significantly more time waiting for your car to recover from an accident. However, in fairness, it is worth noting that the time to wait for recovery is often equal to the number of seconds that your opponents stand idle at intersections. So if everything goes in a certain way, then you will not lose anything by ramming the car.
As you already understood, you have an unlimited number of attempts. However, every mistake leads to the fact that you lose precious seconds. The more accidents, the farther you are from the winner's podium. And this means that in a series of races you do not take a legitimate prize. Be extremely careful on the road!
After each new series of races, which consist of four races, you will open a new map, which will delight you with a large abundance of obstacles and challenges. Among other things, you can buy a new racing car, the money for which you have to collect during the races. In other words - get ready to plunge into the eventful world of street racing.
How to play?
All control of your car comes down to a simple activation of the brake function, which is carried out by pressing the left mouse button. Any interaction with all objects or menu items is also carried out via the main mouse controls.