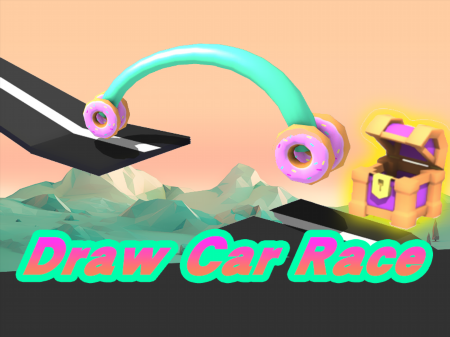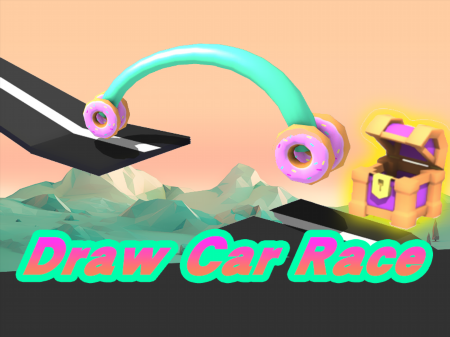 The presented game will allow you to completely relax, switch your attention from everyday worries and organize competitions with your creativity. Enjoy the racing spirit and win in difficult races, where success depends solely on your imagination and speed.
The project received high ratings from users and became one of the most popular in the genre. What is surprising, the Draw Car Race is not the only game of this kind, which may seem strange. There are a huge number of similar games, but it is the presented project that is associated with absolute fun, which gives players an incredible amount of pleasant and fun moments.
The action of the game takes place on a multi-difficult track, which is an amazing section of the road that you have to pass with special agility. Before starting the race, you will need to draw, so to say, a body of your vehicle, which will have to win the race. It is important to remember that you are only drawing the running gear (body, in other words). And after that, the system will place the wheels on it.
How you draw the body will play a major role in your eventual success. During the race, you can urgently change the body, drawing new variations, which are recommended to be changed depending on the features of the track of each level. The number of attempts to draw is limited, but there are more than enough of them to win in each of the rounds.
How to play?
The race process is automatic. But the process of drawing is performed with the mouse. The speed and dynamics of acceleration depend on what kind of improvised body you have equipped your racing car.