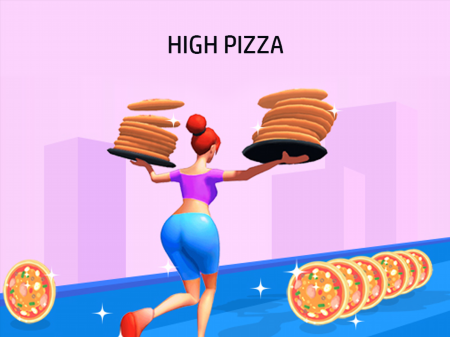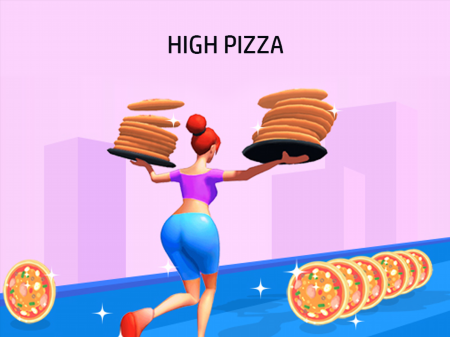 Games that users are very fond of which are called "runners" are in a very stable demand for several reasons. You can take a long time to analyze the main ingredients for the success of the genre, but it all comes down to a good balance of dynamics and speed of decision-making. The project received the highest marks from users and became a hit in the current season. This is an excellent choice for those who are keen on games based on simple mechanics and a competitive element.
You control a waitress who has to go along the track and collect the greatest possible number of pizzas on the way. The complexity of the game comes down to the fact that you have to carefully monitor where you direct your heroine as if she stumbles over the slightest obstacle, she will drop some of the pizzas. The more pizzas you bring to the finish line, the more game points you will be awarded by the system.
How to play?
The game is completely controlled by the mouse. Hold down the left mouse button and move the cursor where you want to direct your character. Interaction with traps, walls, obstacles, or other unnecessary components in the game is undesirable. Each such contact leads to the loss of precious goods. If you release the left mouse button, then the character moves slower and you have an opportunity to use it to more efficiently move the character around the track.