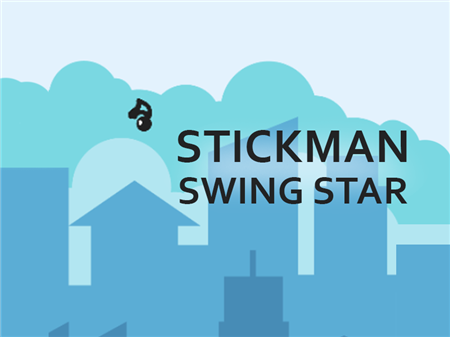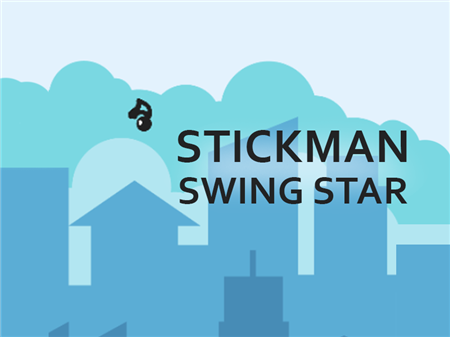 The presented project is one of the brightest, most beautiful, dynamic, and attractive among a huge number of modern users. The game has incredibly simple mechanics, but it takes on a certain charm and is in high demand among modern gamers. This is the very case when, as part of a simple browser entertainment, you will get the opportunity to "disconnect" from all current affairs and turn your attention to something completely new. If you have been looking for an easy and fun project in which you can have fun, then Stickman Swing Star is worth your attention and acquaintance.
The essence of the game is reduced to a simple passing the location. You just need to get from the start to the finish line. However, you cannot simply run over the specified distance. Your character will move on the ropes, which he attaches to the control points, and the movement itself will be controlled by simple rocking.
The difficulty of the game comes down to the fact that you cannot fall or go down the location. And the very mechanics of movement will be sharpened on the speed of your actions and on your own reaction. If you carefully move between the control points and correctly calculate the trajectory of your movements, then you will be successful and a lot of new levels, where tasks will dynamically become more difficult.
How to play?
The controls are fully integrated into the mouse. Pressing the left button activates the rope anchoring to the highlighted control point. If you release the left mouse button, your character will unfasten from the rope. Pressing the left mouse button again will activate the rope again.