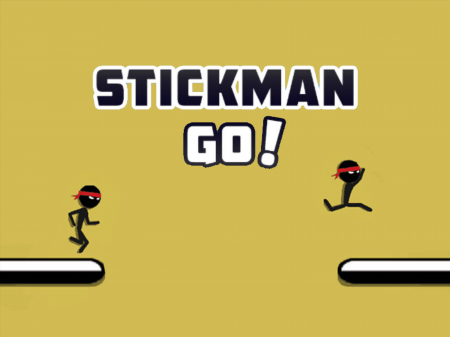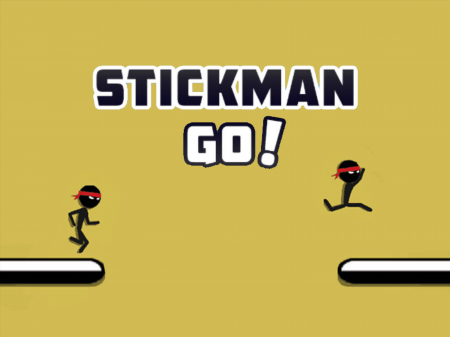 The presented project is one of the most successful runners, that are based on achieving record results in passing the location. The game became incredibly popular in just a couple of weeks after its release. There were several reasons for this. First of all, it is worth remembering that the project is extremely simple and does not abound with any additional requirements for the players. Everything is extremely simple here - you have the main goal and nothing distracts you from setting a record for the distance covered. It is also worth noting the fact that the game is designed quite simply, without frills in terms of graphics, which many gamers really liked. And the cyclically. The average duration of one party lasts only a few seconds.
However, it is in these few seconds that the player is faced with unprecedented adrenaline and the concentration of their own attention. Ready to test your reaction? Then the Stickman Go is definitely worth your close attention!
In front of you is an impromptu track along which little men run. The essence of the game is that you need to run as far as possible without losing a single character. The complexity of the game lies in the fact that the track is divided into two or more levels, where Stickmen are constantly running.
If there are holes on the upper levels along the path of the characters, then the little men will fall to the lower level and so on until they are at the very bottom. But at the lower level, the characters have nowhere to fall, so you have to jump over the pits and do it so that none of your Stickmen fall down, otherwise, you will lose. On the right side of the screen is the calculation of the time that you were able to hold out on the track. The better this result, the more reasons you have to be proud of in the eyes of your friends.
How to play?
Game controls are reduced to only one function - a jump, which is carried out by pressing the left mouse button. Menu navigation is controlled via the mouse.