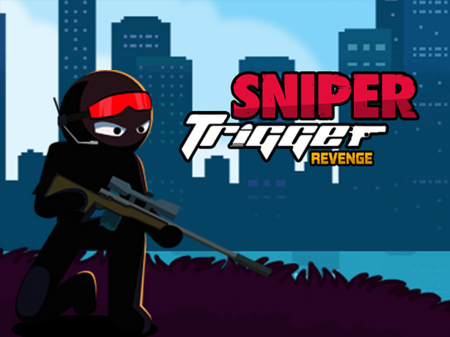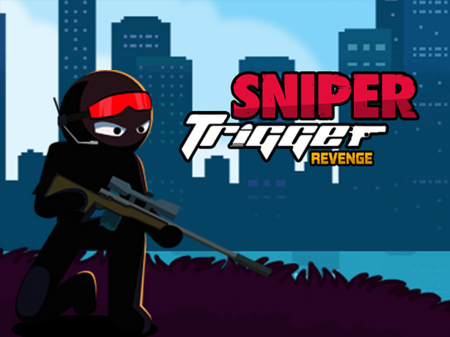 This is the next adventures of Stickman, who is eager to fight again and is ready to fight hordes of opponents. The Sniper Trigger Revenge is a continuation of the tradition of a series of games that introduce us to the character without fear and doubt to enter into unequal confrontations with enemies. In this part of the game, you will clean up the locations from the bad guys and pull the good guys out of the problems. Are you ready to try your hand at marksmanship? Then launch the game and start your new adventure.
The project is a mixture of geometric shooters and classic platformers. The goal of the game is that you have to shoot all the opponents and, if possible, collect the stars that are located in random places on the map. The complexity of the game lies in the fact that very often there are obstacles between you and your targets that will not allow you to aim with direct fire. However, the good news is that your bullets can bounce multiple times on different surfaces, and if you time it right, your shot will ricochet on target.
At subsequent levels, you will meet not only bad guys but also civilians who cannot be killed. Try to aim in such a way that everyone you have to save is not hurt, and the enemies are killed by your well-aimed shots. You are able to use various additional components to help you pass the level. For instance, you can shoot dynamites or tied weights. If you calculate everything correctly, then your enemies can be destroyed by extraneous factors, not without your help, sure thing.
How to play?
Shooting is controlled with the mouse. Point the cursor at the target and press the left mouse button to shoot. Focus on the dotted value, which will show you the primary direction of the bullet.