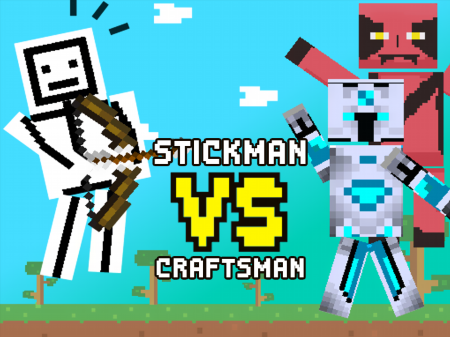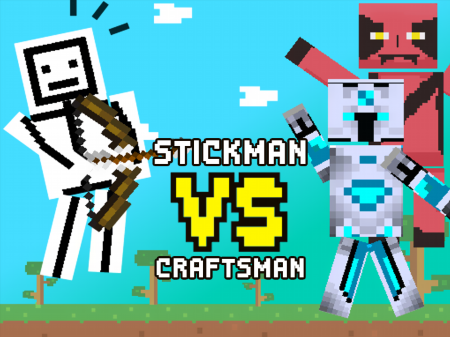 This is an excellent choice for those users who especially adore pixel games in the spirit of Minecraft, but with more emphasis on survival. Stickman vs Craftsman is implemented in a platformer format, with the mechanics of classic survival games. If you have been looking for a quality and fun opportunity to escape from everyday worries for a long time, then you are definitely at the right place.
The project has collected a large number of positive reviews due to successfully combined genres and a good level of implementation. You have the opportunity to play in two main modes, each of which will give a different gameplay, but whichever you choose, you will definitely enjoy the Stickman vs Craftsman.
First of all, it is needed to note that the game does not oblige you to any linear actions. You control a character who can either simply perform the necessary actions or can extract resources and build their own objects on the map. Choose the style of play that appeals to you the most.
The project provides two main modes, in one of which you will need to look for hidden keys in the location, and in the other, you will have to survive by all available means. In the first case, victory is counted when you complete all the necessary actions. And in the second case, you just need to equip your life on the map and fight various opponents who will occasionally bother you with their presence.
How to play?
The character is controlled via the navigation block of keys, where each arrow is responsible for the direction of the character's movement in a certain direction. Additional actions are activated with the mouse by clicking on the corresponding icons located in the game part of the screen.