Monster School Challenges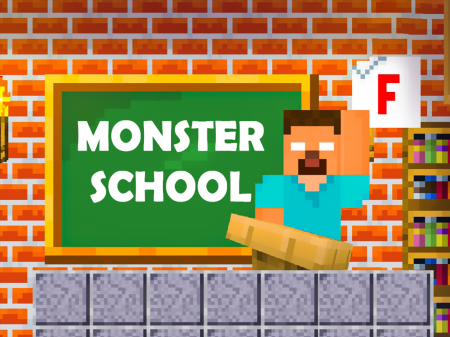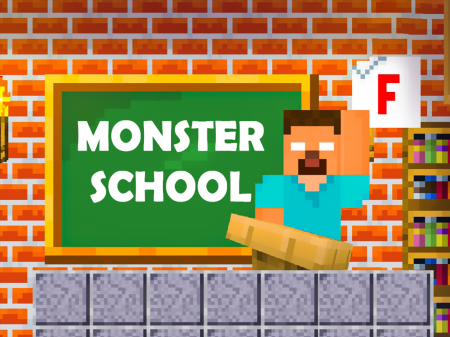 Monster School Challenges
The presented game will open for you a whole genre that will surprise you with its' school curriculum. You would definitely like to be in such a school instead of the institution where you study or studied earlier. The project collected a large number of positive reviews and was very warmly received by the audience, which is not surprising, given the number of references encountered during the game.
At the same time, Monster School Challenges is perfect for those who do not worry about failures in the process of passing and are ready to repeat attempts again and again. Are you ready to try yourself as an excellent student in the most unusual school of challenges? Then boldly launch the game and start completing the tasks of your memology teacher.
The game takes place in an improvised school of monsters, where you will try to perform some trendy tasks, for instance, toss a bottle in such a way that after its turn in the air it will land on the table in a normal position. You will fail in the game for sure, but you will not be bothered by this and you will have a lot of attempts to complete this as well as a bunch of other tasks. We strongly recommend playing with the sound turned on.
How to play?
Game controls are mixed. Most of the actions you will perform with the mouse, and some actions are activated by special keys on the keyboard. The system will tell you which set of buttons is relevant for a particular lesson.