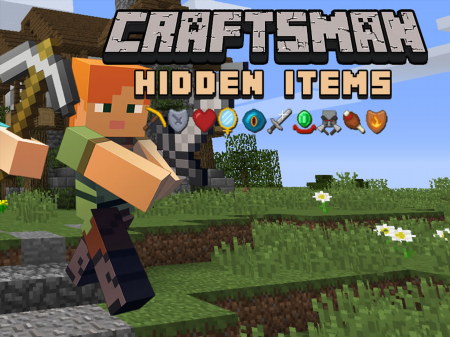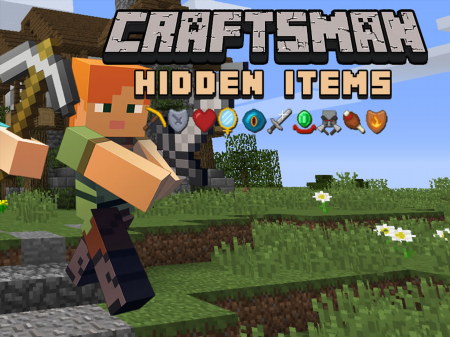 Games in the "find and point out" genre are very popular among a large number of users. The secret here is very simple - projects of this genre are great for both adults and children. By the way, games of this format were originally developed specifically for children. The need to look for hidden elements develops the child's logical thinking, and the use of the mouse develops fine motor skills. However, the Craftsman Hidden Items is also great for adults who are eager to take a break from everyday life and get away for a while. The project received a large number of positive ratings and became one of the most popular on the Internet.
The Craftsman Hidden Items is stylized as the popular Minecraft pixel game and all locations are designed in the spirit of the Microsoft project. The essence is very simple, as for all projects of the genre - the user is invited to find hidden objects, which are indicated at the bottom of the screen, in the picture. The user is given a certain amount of time to complete the task, which ends quickly enough. However, if you randomly click everywhere, the system will penalize you and reduce the time left, which will further aggravate the situation. Look closely at the drawing and find hidden things that need to be highlighted.
How to play?
Game controls are integrated into the graphical interface so that the game is controlled by the mouse. Direct the cursor to the desired item, which is indicated in the search field (lower part of the screen), and press the left mouse button.