Awareness Game: The Robot Bar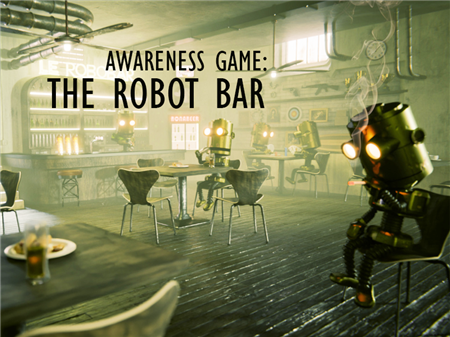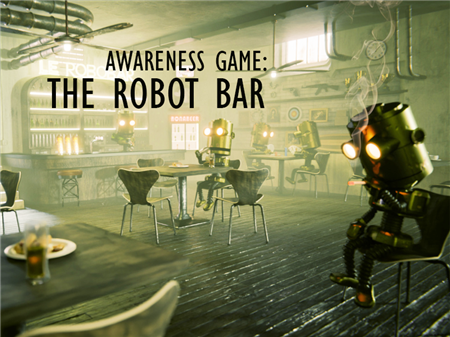 Awareness Game: The Robot Bar
On the modern gaming market, there are a huge number of different projects, within which users are allowed to solve complex problems and perform various actions. The presented project is not unique, but highly demanded, within which you have to show everything that your visual memory and attentiveness are capable of.
The game is so popular that many specialized publications have dubbed it the most interesting of all direct competitors in its genre. This review is really impressive, and you can see for yourself that your brain is capable of amazing things, just take a closer look at the environment.
Awareness Game: The Robot Bar includes a short video for you in which you will see a static and atmospheric bar with robots. You need to look very closely at what is happening and remember as many details as possible. Everything that you see can be useful to you in the next stage of the game. As soon as you watch a few seconds of the video, the system will turn it off and start asking you questions about what you just saw on the screen.
The second stage is a mini-survey consisting of 10 questions. The system will ask you about what was happening in the bar. Moreover, these may not be just the most obvious questions like "how many robots have you seen in the bar", but completely different ones, such as the need to remember what combination of cards one of the poker visitors had in hand. The scoring system is extremely simple - the correct answer to the question will give you one point, and the wrong one will count nothing.
How to play?
Since the project is for the most part interactive and does not provide the ability to directly control everything that happens on the screen, you do not have to worry about what and where to click. Interaction with questions and the choice of an answer is done with the mouse. Move the cursor over one of the four answer options and press the left mouse button to select it.