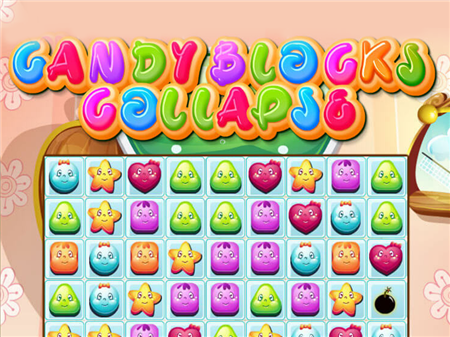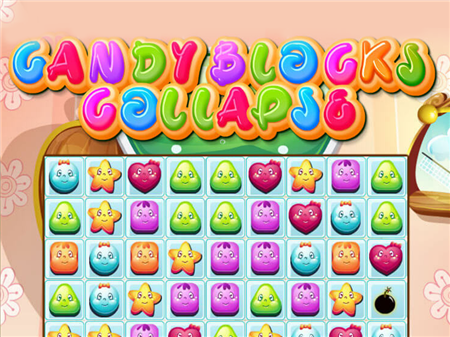 Among the huge number of games where the user is asked to solve various problems and put the figures in a certain order, Candy Blocks Collapse is worth special attention. Although the game is implemented in extremely simple graphics, and its mechanics are not replete with serious innovations, it is still in high demand among modern gamers.
The presented project will allow you to plunge into an unprecedented atmosphere of fun. Here you will not only have to demonstrate the skill of logic, but also the speed of decision making. In most games of this format, you either need to quickly perform certain actions or focus on a specific logical action. Now you have the opportunity to combine your best qualities together and play a new popular project that has collected a huge number of positive reviews on the Internet.
Before you is a playing field on which new components are dynamically appearing. Your task is to hold out as long as possible in the game and not allow the emerging components to reach the top mark of the playing field. As soon as the pieces touch the "ceiling", you will immediately lose and the factor of your success in the game will be determined by the number of points earned.
You will receive points for every useful action in the game. First of all, you need to learn how to destroy the components as efficiently as possible and do everything to reduce their number. To do this, click on large clusters of the same type of figures for their successive destruction. Remember, the larger the cluster of figures will be adjacent during the activation of one of their components, the more unnecessary elements you will get rid of at one time.
How to play?
The controls are fully integrated into the game's graphical interface, with which you can interact with the mouse.