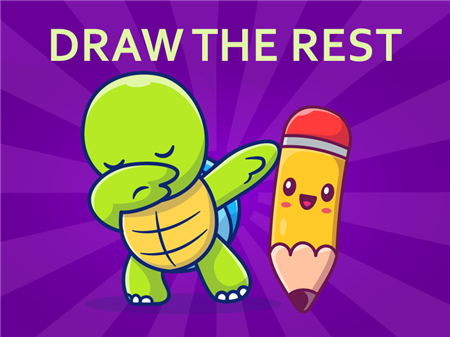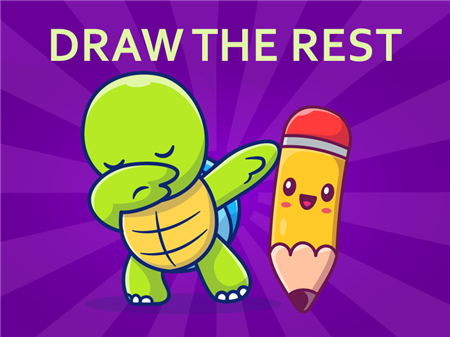 In the modern gaming market, there are a huge number of different projects, each of which attracts separate categories of gamers. However, among this wide variety, there are educational games that are perfect for kids. Among such projects, special attention is drawn to Draw The Rest, which is recommended by a huge number of specialists. In the first months after its appearance, the project has collected a huge number of positive reviews and is constantly being added by new users. The online game pleases us with its growth dynamics, which makes the project one of the hits of the current season.
The system offers you pictures, each of which lacks a certain element. Your goal is to identify this missing piece, after which you will need to draw it. The drawing procedure is extremely simple. You don't need to draw the most complex elements. It is enough just to draw a couple of contour lines in the place of the missing element.
For example, at the first level, the system will show you a picture of a guitar with a missing neck. All you need to do is paint the main part of the guitar where it should be. If you draw the line correctly in the right place, then the same missing part will be displayed in the picture. With each new level, the task will become more difficult, which makes the game even more interesting as well as entertaining.
How to play?
The controls in the game are very simple - draw your lines with the mouse. When you press the left mouse button, the drawing process itself is activated.