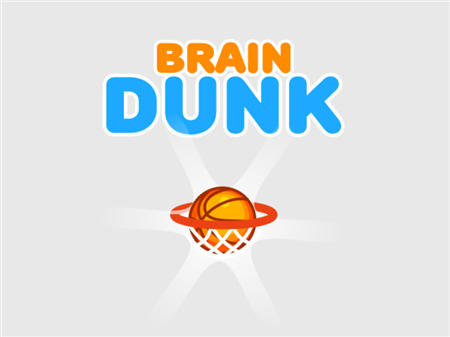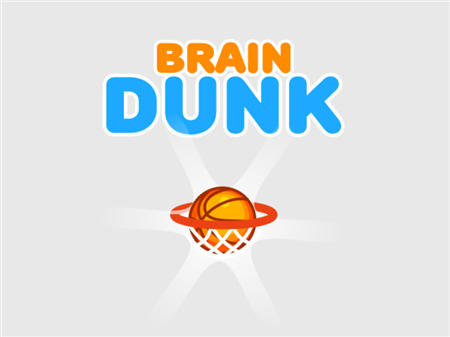 Brain Dunk is a typical representative of the genre of logic projects, where you need to solve a certain kind of problem in order for a basketball to hit the basket. The project has become one of the most popular due to the simplest and extremely understandable mechanics, as well as due to complete immersion in the process. This is the case when a visually simple browser game became equally interesting for both children and an older audience. It's an excellent example of the implementation of a modern game, which in a matter of weeks becomes a recognized hit of the season. If you have been looking for something that will allow you to escape from the daily hustle and bustle for a while, then we highly recommend Brain Dunk.
Here is an interactive playing field with a basketball hoop and ball. Among other things, you will see stars on the screen that you will need to collect with the ball. The main task is to get the ball to the ring and hit it successfully. In this case, you must not miss, otherwise, the level will not be considered passed.
There is no way you can control the direction of the ball, and you cannot throw it in a certain direction. However, you can draw stripes, which will later look like artificial and solid obstacles, which will form the basis of the trajectory of the ball. First, draw stripes on the screen, and then click on the ball, after which it will start falling down and move according to the trajectory that you set with numerous obstacles. All this sounds much more complicated than it actually looks. The game will bring you a lot of positive emotions and will become one of your favorite ways to switch your attention for a while.
How to play?
All controls are integrated into the game's graphical interface and can be adjusted using the mouse. Draw stripes with the cursor, and remember that the ball is governed by the natural laws of attraction.