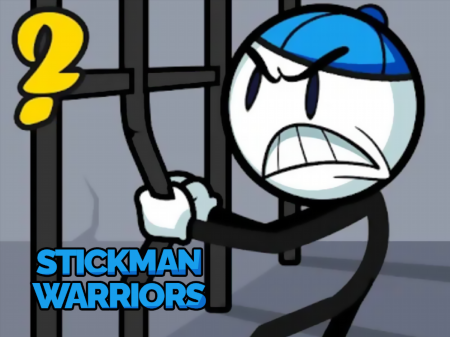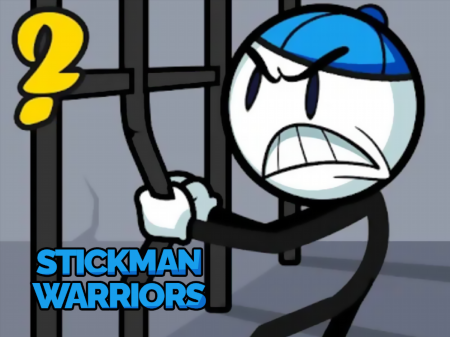 The presented game is one of the many projects in the Stickman Universe, however, unlike most of the related games, here your main character will not have to fight with anyone, and there will be no need to defeat or eliminate anyone. The Stickman Warriors is one of the most peaceful representatives of its genre, which has come to the taste of a vast number of users on the Internet. The game has become extremely popular and received a lot of feedback on the Internet. If you adore calm gameplay, where you have to rely on logic and decision-making speed, then Stickman Warriors is worth your attention!
The game begins at the location where the character moves from the starting point to the exit marked with a door icon. Above the character's head hangs a solid figure that can be cut into pieces. If you cut off a piece from the figure, then the lower part will fall down and you can walk on it.
The essence of the game is to ensure the smooth passage of the stickman from the beginning of the location to the exit, and for this, you will have to cut off pieces of a special size or shape. Carefully calculate the trajectory of movement, the place where the figure falls, and its size, which should be enough to close various pits or traps.
How to play?
Game controls come down to your need to cut a large figure. Direct the mouse cursor to the place where you want to start cutting. Press the left mouse button and move the cursor to the final point. After defining the dotted line of the cut, simply release the left mouse button and a piece of the block will be immediately cut off.