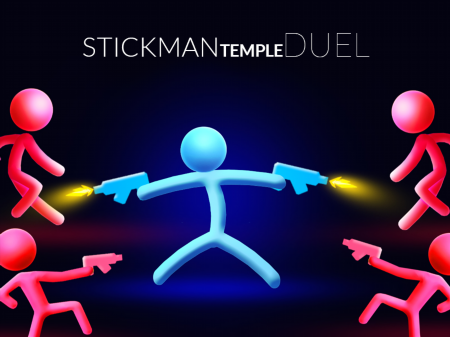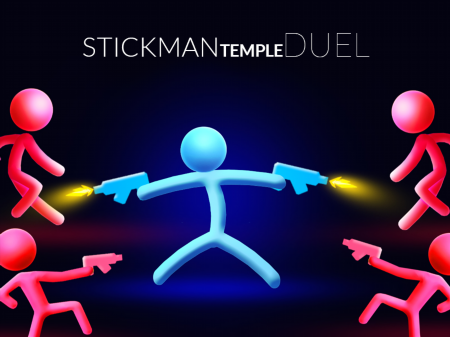 The presented project will not only pleasantly surprise you with its dynamics and cheerful surroundings, it is able to captivate the user for many hours of active gameplay, in which you can show miracles of reaction and defeat a large number of opponents.
The game boasts an ever-growing audience that sets new records and competes with each other. The project has collected a large number of positive reviews on the Internet and has become one of the most popular among the army of fans of dynamic shooters. Are you ready to show everyone what real fighting skills are? Then boldly launch Stickman Temple Duel and start your long history of confrontations.
The game offers three modes: a simple duel with a bot, a story mode, or a 1v1 duel with a friend (on the same computer). The most popular mode is "story", where as a storyline the system offers you fights with opponents of different strengths, which you must defeat one by one, becoming the legend of the arena.
Both the complexity and peculiarity of the fights lie in the fact that you get weapons of different powers and often have to dodge enemy attacks, throwing pinpoint blows to the enemy. Try not to fall into traps and cliffs, and do not expose yourself to enemy blows.
How to play?
Characters are controlled by the WASD key block as well as the navigation key block. The attack is performed by pressing the L button.