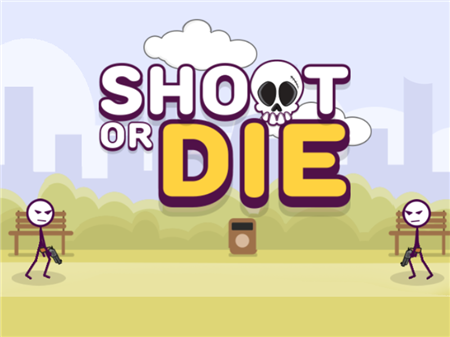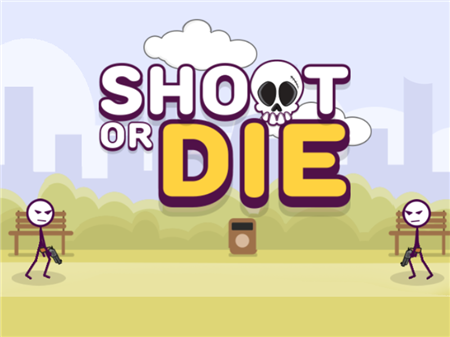 In the world of browser gaming, there are a huge number of different fun projects, but among all this huge competition, Shoot or Die takes a special place. The game is incredibly simple and popular at the same time. Users consistently mark it with the highest marks, and profile critics compare competitive games with Shoot or Die at every opportunity, hinting that this is the standard way to implement the simplest shooters that train reaction. If you've been looking for an incredibly lightweight game that ideally shifts user's attention for a short amount of time, then this is definitely your choice! Plus, Shoot or Die is a really fun game and will play a key role in keeping you interested in the project.
You play as a shooter who constantly participates in pistol duels. Your goal is to shoot a direct opponent. However, you cannot just get out and shoot him at any convenient time. You need to wait for the perfect moment, after which it will be determined who is actually the fastest in the wild west.
The complexity and at the same time the beauty of the game lies in the fact that the system itself determines the very moment at which you can start shooting at the enemy. And if you hesitate a little, then you will simply be killed. However, if you shoot too early, then you will also lose. The essence of the game comes down to the formation of a long unbeaten streak, which will determine the degree of your success.
How to play?
The controls in the game are as simple as the visualization. All functions of the game are reduced only to a timely shot, which is activated by a simple click on the left mouse button.