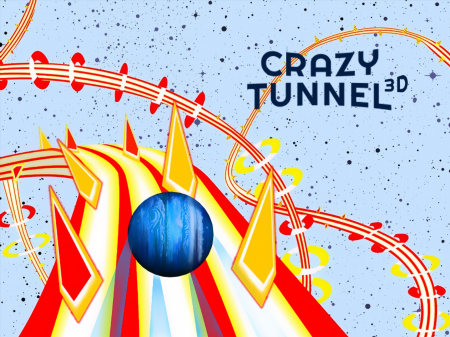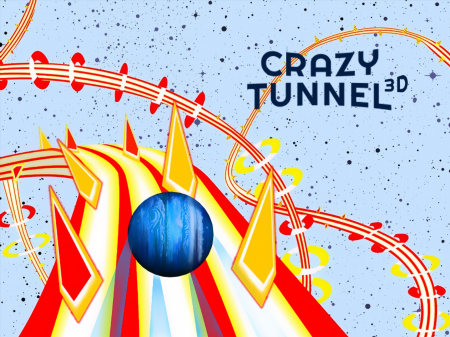 The presented game is one of the most dynamic, interesting, exciting, and modern. The fact is that most of the projects that are similar to Crazy Tunnel 3D are implemented exclusively with the component of quick decision-making, without any design overtones. But in this project, a huge number of related little things are thought out, each of which perfectly complements the game and creates a unique image of the recognized hit of the current season. Everything is taken into account here, from musical accompaniment to beautiful atmospheric design. If you prefer not just dynamic, but also colorful games of a new format, then this project is definitely worth your attention!
The game takes place on an impromptu track, which is a long road that passes through the universe. A planet moves along this track, which must avoid various obstacles. In some places, you will encounter fixed obstacles that are located in the direction of your ball and you will have to dodge these traps. Somewhere you will need to go around them from different sides, and some obstacles will have to be jumped over. The game continues as long as you can stay on the track avoiding collisions. For each section of the road you pass, you will receive game points and your main goal is to set new records.
How to play?
The game is controlled by the WASD key block with duplication to the navigation key block (arrows).