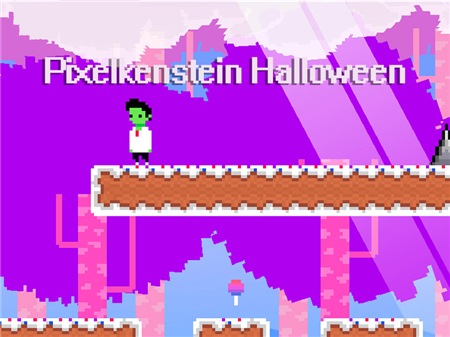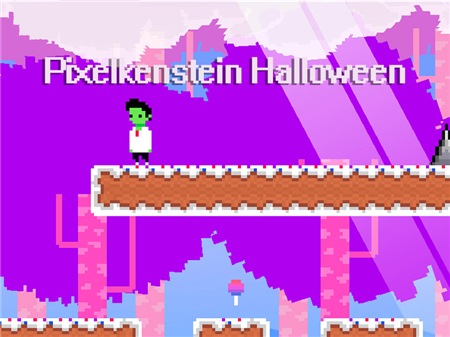 The presented game is an excellent example of the fact that even this year, developers can create high-quality platformers in the style of eight-bit consoles, which were incredibly popular in the 90s of the last century. Although the project does not depart from an original idea, it is in very steady demand among gamers. There are several reasons for this, first of all, it is a great atmosphere with lots of lamps, which is pleasing to the eye. Among other things, it is worth noting the simplest mechanics of the game, which does not cause questions for gamers of any age. Well, the dynamic increase in difficulty, which pleases even the most sophisticated users, adds points to the popularity of the game. Are you ready to test your attention, coordination, reaction? Then feel free to start your adventure! Pixelkenstein Halloween will bring you a lot of pleasant and unforgettable emotions.
Before you is a colorful magical world in which you play as a lonely traveler. Your task is to overcome all possible obstacles and get to the finishing level. At the same time, a huge number of different traps, cliffs, sharp obstacles, and a lot of other unpleasant surprises will await you.
The peculiarity of the game is that with every mistake your character dies, however, unlike the vast majority of other games, you do not lose health. You can repeat your attempts as long as you like. But it is worth remembering that the system allocates one minute to complete the levels. And if you did not manage to complete the task in the allotted time, then the game will be considered complete.
How to play?
The character is controlled by the classic navigation block, with duplication of options on the ASDW key block.