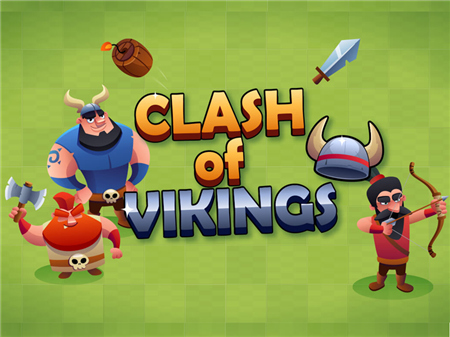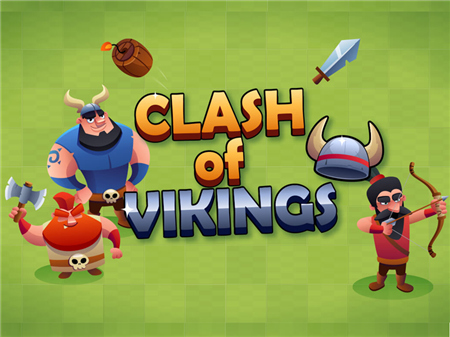 If you are fond of direct confrontations with rivals and in every way admire a good fight in the style of the Vikings, then Clash Of Vikings is definitely worth your close attention. Here is an excellent project that will allow you to completely plunge into the atmosphere of direct competition with other players or computer bots. You need to collect battle points, use different types of troops, and win battles.
Gain the glory of an invincible warrior and become a real Clash Of Vikings thunderstorm. At your disposal will be both brute force and sophisticated magic. Combine various means and win! The project received high marks from users and specialized media, which significantly increased the number of gamers in the game. Try and by your own example the magic of a wonderful world, where the one who has a sword longer and brighter than magic is right.
You run a peculiar military camp, which nose to nose collided with the enemy. At the bottom of the screen, you can see the number of accumulated points, which dynamically increase in the pink line of activity. You need to use these points to call up new troops or use strong magic. Each warrior you called up costs a certain amount of accumulated points. Calculate the capabilities of your warriors carefully and prudently.
One simple example is the low efficiency of melee warriors who will attack enemy buildings. Such units, on the other hand, are magnificent in close combat with other warriors. We recommend placing them on the field exclusively in defensive means. But magic and long-range warriors do an excellent job with enemy defensive redoubts. Most often, you will have to combine some types of troops with others, which will allow you to more efficiently organize your own line of defense, which, if successful, will skillfully be re-qualified as an attack group.
How to play?
Any interactions with objects in the game are regulated via the main mouse controls. Direct the mouse cursor over the unit you are interested in, select it with the left mouse button, and specify the location where it should appear. All further war actions are no longer in your competence. Immediately after placing a unit on the battlefield, it acts independently and does not require coordination on your part. To give rise to any magic is carried out in the same way: choose, aim at the target, shoot.