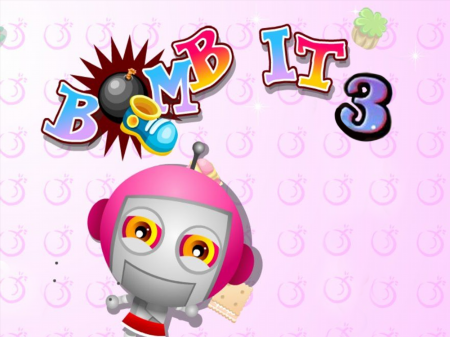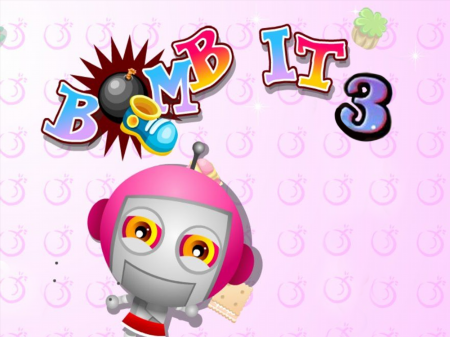 Having become a cult game Bomb It 3 returned and managed to repeat the success of its predecessors. You still have to plant bombs and eliminate opponents, as in the previous parts. However, now this will make it more fun because the game has a whole host of innovations that will surely please you with its variety.
You control a character who can freely move around the map and set bomb, charges. The essence of the game is to be the last survivor on the map, and for this, you need to eliminate all computer opponents who are trying to do the same. If you fall under any type of attack, then unlike previous versions of the game, you will not die immediately. The character will lose one unit of life and you will get a second chance to take revenge. But as soon as you fall under the destructive power of any weapon for the second time - your game will end. When planting a bomb, remember that you should get as far away from the epicenter of a future explosion as you can easily die from your own weapons.
An explosion destroys some walls and a number of objects. Often at the crash site, there are a variety of bonus components, selecting which you will significantly improve your characteristics. Some components will operate on a temporary basis and you will have a limited number of attempts to use their full potential. One such example is a directed weapon, with which you can destroy the enemy in a confrontation. If the usual state of affairs will force you to plant a bomb and trap the enemy, then with special amplifiers you can just go up to your opponent and fire a shot. It's a convenient and incredibly effective action.
And if you liked the joint game mode, then we hasten to please - Bomb It 3 supports it in the previous format. You can also invite a friend or family member to your computer and arrange a heated competition together. The game will not leave anyone indifferent and will captivate you for long hours of exciting gameplay.
How to play?
As in previous versions of the game, it is controlled by the ASDW buttons. The attack (putting the bomb) is carried out by pressing the Space button. For the second player, the same functions are duplicated on the navigation buttons (arrows) and the Enter button, respectively.