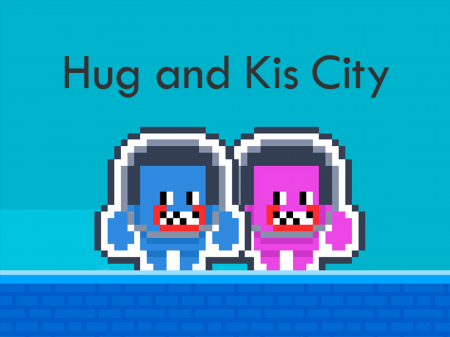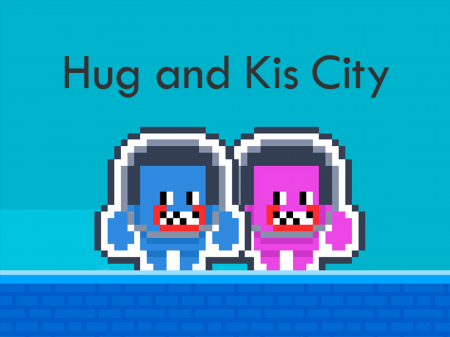 Many decades have passed since the appearance of the first platformers, but it was this genre that at one time became fundamental in a whole series of various games that later became cult. The Hug and Kis City is one of the games that has captured the hearts of millions of gamers in recent years. And it is this project that allows you to escape from everyday worries, playing something completely new, interesting, and incredibly exciting. If you like co-op games or games that require you to control two characters at once, then Hug and Kis City is your choice!
The gameplay takes place in various locations that are full of numerous traps, monsters, and other things that your characters shouldn't contact. The essence of the game is to bring both of your characters to the exit from the level. And the complexity of the game lies in the fact that any of your wrong actions levels out all the achievements at the current level and, having made the slightest mistake, you will be forced to start all over again.
With each new level, the complexity of the game will systematically increase, which significantly increases the interest in the gameplay. If you are ready to try your hand at decision-making and reaction speed, then you are in the right place!
How to play?
One character is controlled by the WASD key block, and the other by the navigation keys (arrows).