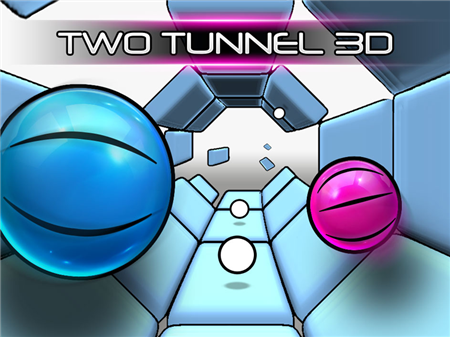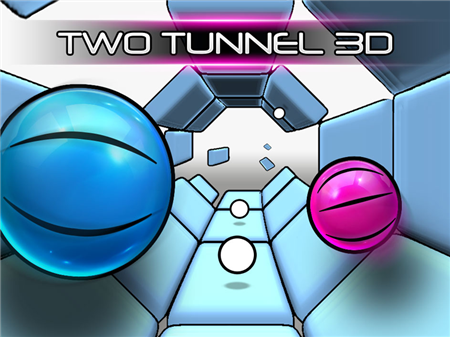 Two Tunnel 3D is the very case when the incredibly simple in concept gameplay becomes a real highlight of the modern gaming industry. The project received a large number of positive reviews and an incredible audience growth. The reason for this popularity lies in the successful combination of difficulty passing and the need to include all their attentiveness. And given the fact that projects of this format are often chosen solely because of the simplicity of the mechanics of the game and the need to use attentiveness, then everything falls into place. You should try to pass at least a small interval of the tunnel and you will also become an active player in this wonderful game!
You control an interactive ball that can jump and jump from one position to another. Your main goal is to cover the maximum possible distance and overcome all possible obstacles on the way. And for this, your ball will have to jump from one wall to another. It is worth noting the fact that as soon as you jump onto another wall, it becomes the main source of attraction for your ball. Those. You will not fall from the conditional ceiling to the floor, because the part of the pipe on which your ball is located will be the floor at the moment.
On the way, you will meet numerous pits, solid objects, and other obstacles. You need to avoid any possibility of collision with them and do everything so that your ball always remains on the surface of the pipe and continues its movement. If you fall or break, you will instantly lose. The game does not provide a system of accumulating life points that would allow you to make mistakes. You will play until your first mistake, which creates a special atmosphere of increased responsibility for each action.
How to play?
The control of your ball is regulated by the main navigation buttons on the keyboard. The left and right arrows adjust the direction of movement.