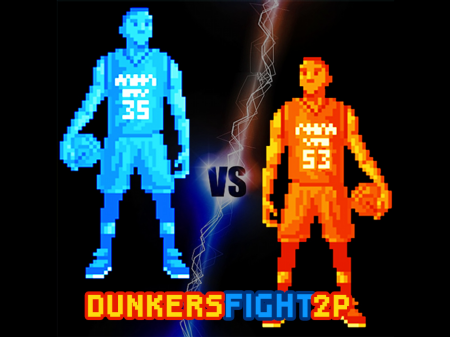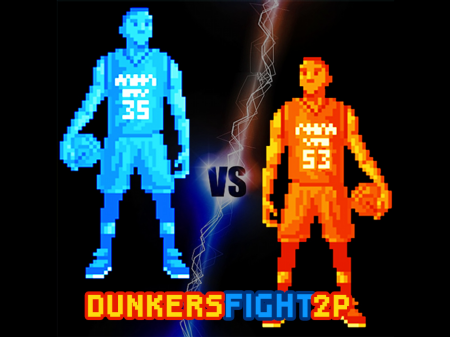 Among a large number of game genres, there is a whole line of sports simulators that are in the highest demand among users. However, within this selection of games, there is a sub-genre of arcade simulators, which, in their mechanics, have very little in common with classic sports games, but they are also very popular.
One of these projects is the Dunkers Fight 2P, which greatly pleases not only with dynamics but also with a bright atmosphere. If you love basketball games and are eager to compete with a friend for the championship, then boldly launch the game and win.
In front of you is a static basketball court with two players. You can choose from two game modes, which include solo play and a party with a friend.
The goal of the game is to drive the ball into the opponent's ring and prevent them from doing the same. The game continues until three hits. The one who did it first wins the game. The characters move in a very arcade-like manner and perform most of the movements automatically. At first glance, this may seem like a silly mechanic to you, but it makes the Dunkers Fight 2P an incredibly fun game.
How to play?
Both characters are controlled by the WASD key block (for one) and navigation keys (for the other).