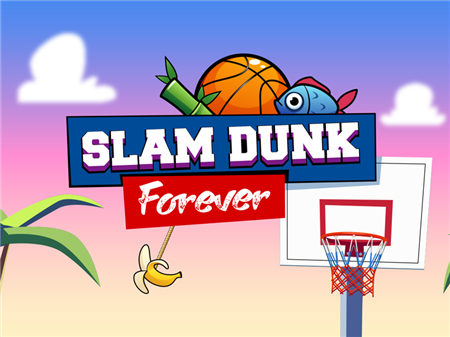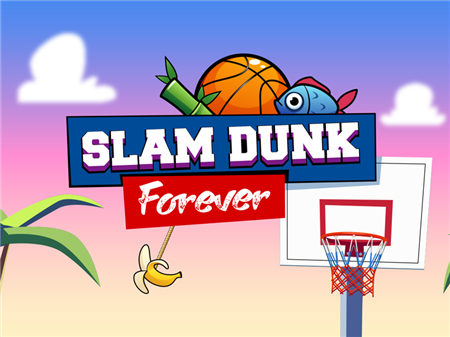 In this world, perhaps, no child has never thrown a ball into the ring at least once. And this clearly shows the popularity of basketball. And even if you do not consider yourself to be a fan of this sport, then you definitely like to throw in the ring, don't you?! Based on this logic, the developer, famous for his quality games, released Slam Dunk Forever, which immediately took high positions in the general charts of modern browser projects. Are you ready to show what you are capable of? In this case, take the ball and start surprising everyone with your well-aimed throws!
The project greatly pleases with its atmosphere, friendly graphics, and music. At the same time, you will not have to play basketball according to its classic rules and you will not have to confront other users. All you need is to hit the hoop with the ball. And everything would be fine, except for one thing - the ball you need to hit the target is tied to the upper-level mark and swings like a pendulum. You can unhook the ball from the rope at any time, but you need to do this in such a way as to be sure that the sports equipment will fall where you need it. If the ball lands past the ring, or if you miss the target at all, you will lose. There are several bonuses in the game, like a magnetic attractor, or spring-loaded safety net, but these are all temporary improvements and it is better to rely solely on your own capabilities.
How to play?
Game control is integrated into the project's graphical interface, with which you can interact via the mouse. Calculate the correct time to detach the ball from the rope and click on the left mouse button.