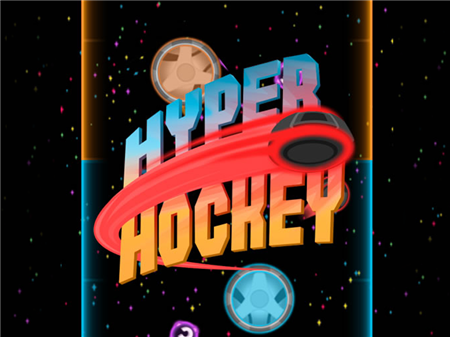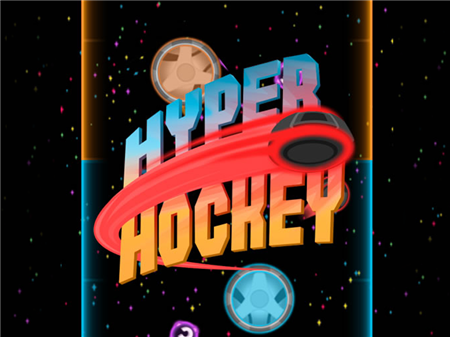 The presented project is one of the most demanded and visited among all the main competitors. The point is not in special mechanics or some unique game genre, but in the fact that "air hockey" is known to almost everyone from childhood. We all once played such board games and they are still quite popular today. It is for this reason that Hyper Hockey has become incredibly popular with an exponentially high constant online.
Another charm of this game is the variability and the presence of multiplayer within a single computer. You can play with a friend on the same keyboard, or by using a mouse. But if you do not want to spoil relations with friends because of your skills in the game, then try to confront a powerful computer opponent. A truly strong opponent awaits you, who rarely makes mistakes and certainly does not forgive other people's mistakes.
You control a chip that can hit the sliding puck. Your task is incredibly simple - to score more goals in other people's gates than to let in your own. From time to time, mystical boosters will appear on the map, on which a question mark will be drawn. You won't know what they give until you hit them with a chip. However, each activation of such a booster will significantly diversify your game.
The game received a huge number of positive reviews and became one of the most popular in the segment. Among other things, the project has proven itself well in different countries and has become one of the recognized hits that breaks all attendance records in the current season. This is a great option for those who are eager to plunge into a unique atmosphere for a short while and play some exciting games.
How to play?
The game controls are hybrid. You can adjust the direction of your chips both with the mouse (hold down the left mouse button and move the cursor across the screen) and with the keyboard (the movement of the chips is regulated by both the navigation keys and the ASDW block).