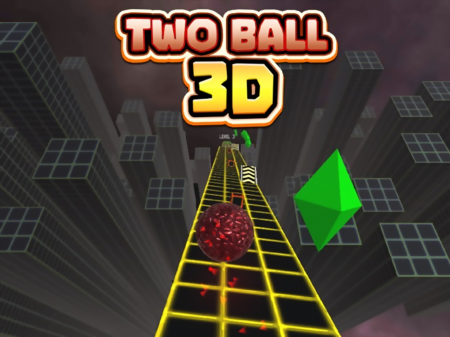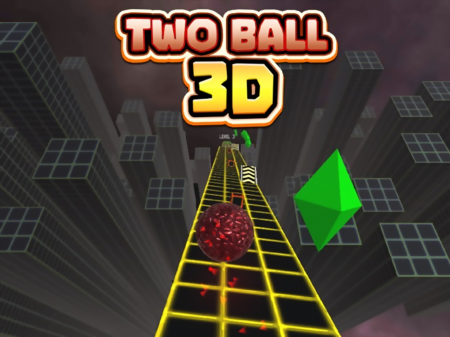 It's a great example of a multiplayer game that does not burden people with difficult conditions, beyond requirements and other components. Enjoy excellent gameplay without any "but" and additional requirements. At your disposal is a new project that will make you drive the balls on the highway and do it with the maximum attention and speed.
You control a spherical object that moves along the field forward (or down, as you please). Your main goals are to reach the finish line, well, or to pass the maximum possible segment of the path. To do this, you must maneuver between the corridors, try not to get into the pits, and not fight against various obstacles. Each oversight will be incredibly expensive and you will have to start the entire gameplay all over again.
The game has certain blue chips that you need to collect if possible. Each collected chip adds game points to your overall standings and brings you closer to victory. Thus, you not only overcome the maximum distance but also set unique records for game points. Naturally, all this is taken into account in the final table of the account and affects your reputation in the eyes of other players.
Speaking of other players - the game has a multiplayer game mode, which provides for a party with a friend on the same computer. Having divided the screen and the keyboard, each of you will have access to your part of the game and your main task will be to go further than the enemy. In this case, you can physically affect the ball of your opponent. You can try to push him off the track, or run into a natural obstacle. Do everything so that your opponent loses.
And if you prefer to focus on your own actions, then choose defense tactics rather than attacks. In the end, try all possible strategies and choose the most convenient for yourself, which will bring you stable victories over your opponents.
How to play?
Balls are controlled by buttons A and D, and a block of navigation keys (left / right arrows). You cannot accelerate and slow down, but there are corresponding boosters on the map that accelerate or slow down your ball for a short period of time. Carefully select such components and only in those situations when they are really appropriate.