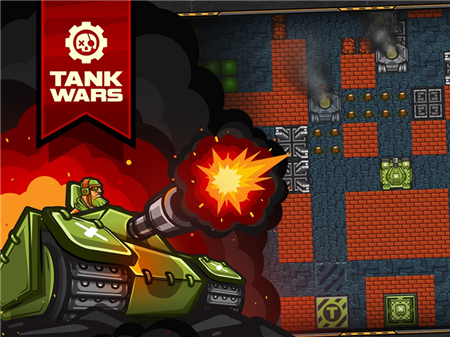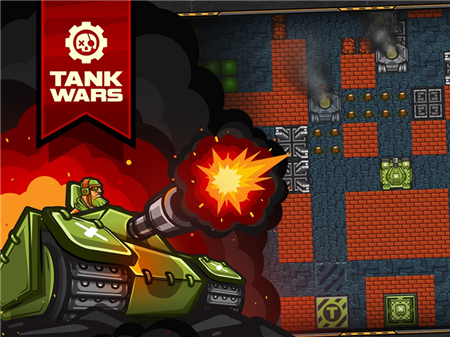 Games, like this arcade project, have been popular at all times, both in the 80s and in the current season. Projects like Tank Wars are especially popular as they combine the ability to aim, choose the right position on the field, and destroy enemies in large amounts. It is for this reason that the presented project has become in great demand among a large number of competitors. If you have been looking for a high-quality, fun, and bright project for a long time that will delight you with its atmosphere, then Tank Wars is worth your attention.
You control a tank that rolls on a fixed level. In the lower middle part of the map, there is a kind of bunker, which is your base. Your main task is to defend this base. Do not let enemy tanks approach it, even at the cost of your life. All you have to do is destroy all the opponents on the map, which may not be as easy as it might seem at first glance.
As soon as you destroy all opponents and can keep the base intact, the level will pass, and you will move to a new level, where new enemies and even more different tests will await you. And if at some point you get tired of skating in pre-organized locations, then you can create your own levels on which you organize certain conditions for the game. Nothing limits you at all, only your own imagination.
How to play?
Tank control is regulated using a block of navigation buttons, where arrows indicate the direction of movement. Shooting is done by pressing the Space button.