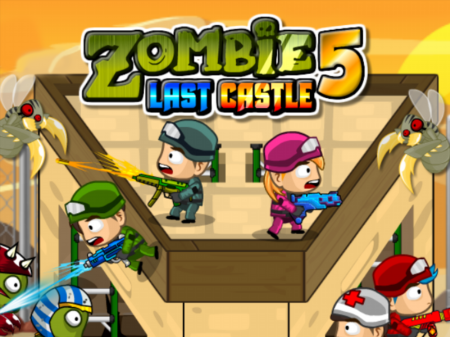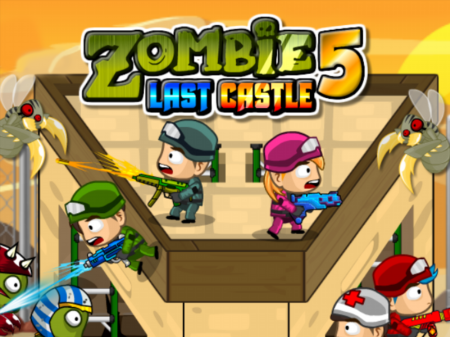 The ZLC series of games entered the market so well that the developers, without waiting for the demands of users, released the fifth part of the series. It cannot be said that the Zombie Last Castle 5 differs from its predecessors in some cardinal changes, but it was the canonicity of all parts that made them popular.
The project received a huge number of positive ratings from users and became one of the most fun and interesting. If you have long wanted to try your hand at a quality browser project that will captivate you with its magic, then Zombie Last Castle 5 is definitely worth your close attention!
First, choose the number of players who will defend your castle. You can play as one character, or as a whole platoon of five shooters. However, managing even two characters on your own is far from an easy task. So first you have to get used to playing as one shooter.
In the center of the map is a castle, to which various zombies are constantly striving. Their goal is to break through to the castle and destroy it, and yours is to prevent this. At the same time, carefully monitor the amount of your vitality, since your health is finite and each successful shot of your enemy (or direct contact with zombies) will take away your health supply. However, you can easily replenish your required supplies and get several upgrades by picking up some components falling with parachutes.
How to play?
Game controls are mixed so that the game is regulated by both the mouse and the keyboard. Activation of various bonus components in the interactive menu is called by clicking on the corresponding icons. But the control of the characters is regulated by the ASDW key blocks (for the main one) and the arrows for the secondary.