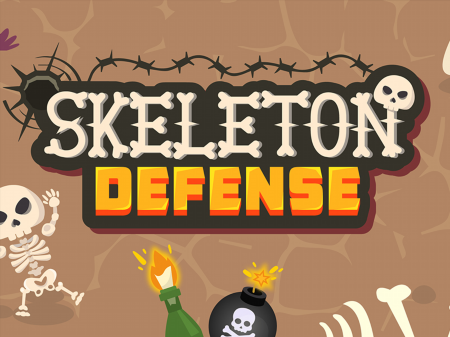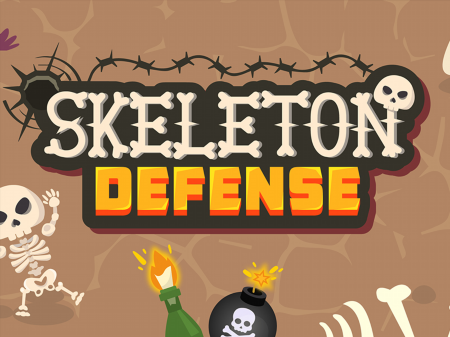 Are you tired of monotonous games, where everything is replete with the same, and the levels exactly repeat each other? Then you definitely need to distract yourself from all modern browser games and try to unload your brain in the Skeleton defense. Here you will find only what you love so much: you need to shoot at skeletons, defend against attacks, earn money, and use the proceeds to improve your weapons. Isn't that wonderful?
The project immediately after the release received positive reviews and broke into leadership positions. You not only have to defend yourself against hordes of skeletons, but you will also have the opportunity to earn the maximum number of game points and share your achievements with other users. Among other things, you can arrange an impromptu championship with friends and find out which of you can go further.
You control a barricaded and entrenched soldier. Before you is a playing field, from where skeletons are constantly dug up. If you do not shoot all opponents in time until they get to you, then the game will end. It's good that at the initial levels the opponents are barely mobile and it is quite easy to kill them, but with each level, the difficulty will increase and you will need to make much more effort to destroy the enemies. To achieve success, upgrade weapons, buy new types of firearms, and destroy skeletons in huge packs.
How to play?
You can interact with the menu with the mouse. Shooting is also controlled by a manipulator. Direct the mouse cursor to the skeleton and activate the shot by pressing the left mouse button.