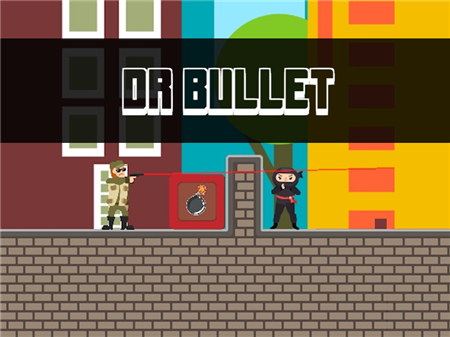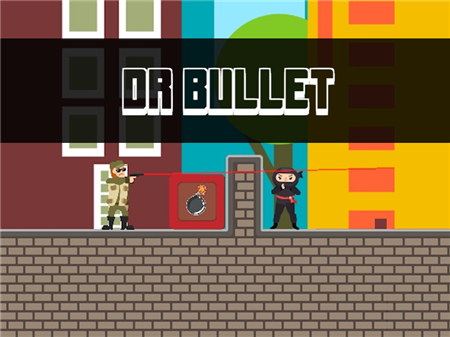 Many claim that everybody loves Ninjas. Their grace, the ability to masterfully conduct a contact battle, invisibility, and other elegant ways to deal with enemies. Who can be stronger than a ninja? But what if we tell you that there is a character who doesn't despise them and appreciates the power of his pistol much more than dozens of years of ninja training, which simply collide in a direct collision with Dr. Bullet? Do you want to make sure of the strength and invincibility of the evil weapons genius? Then put on a holster and get ready to shoot black Ninjas!
You control the main character, whose goal is to shoot all the ninjas on the level and move on to the next one. The most important marker of your success is the lowest cost of cartridges when passing locations. With one shot, you can hit several opponents at once, the main thing is to achieve their correct location in space.
But in addition to natural gunshot wounds, you can destroy opponents by natural impact with foreign objects and things. For instance, if you see that a beam is located above two enemies, then it's much easier instead of two shots at enemies to fire one at the base of the beam, and in this way, you will destroy two enemies with one shot.
In addition to beams on the map, you will encounter a huge number of other objects, such as boxes, traps, clubs with sharp tips, and various explosives, which, when dropped on enemies, instantly destroy everyone in a small radius. It's important to note two features that you will definitely find useful. The fact is that Dr. Bullet is invulnerable. You can blow everything around you as you like - he doesn't care. The second factor is that all bullets have the ability to ricochet off solid objects. Use this mechanic to get enemies behind the walls.
Such tricks are more than enough at the level and you will have to be extremely attentive to each shot made. The key point here is not so much in the opportunities to save just for the sake of saving, but in the fact that the number of shots is very limited for each level. This means that a few incorrect shots and you have to start all over again.
How to play?
You can't influence the position of the main character on the map. However, you can direct the scope in the direction you need and fire shots. All controls are integrated into the graphical interface of the game, with which you can interact with the main organs of the mouse.