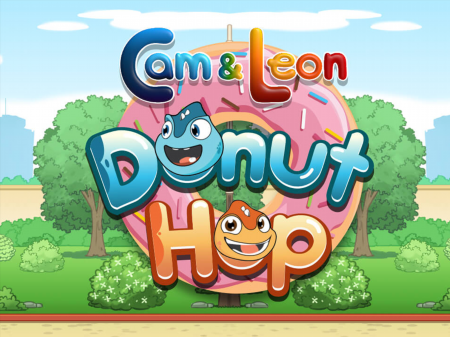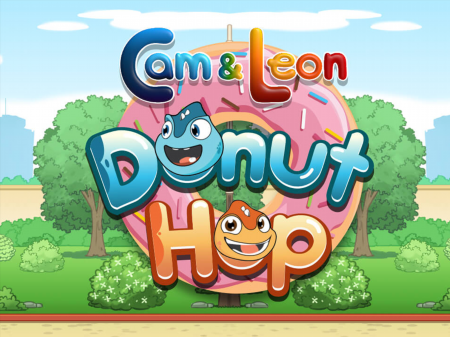 If you have been looking for a simple browser game for a long time, where everything will depend only on your reaction and the ability to make important decisions in time, then Cam And Leon Donut Hop is definitely worth your close attention. The project has become one of the most popular on the Internet, which has led to the appearance of a huge number of positive reviews on the network. The users got exactly what they wanted for so long: high dynamics, pleasant atmosphere, and cheerful graphics. Are you ready to plunge into an incredible world of magic and mischievous adventures? Then do not hesitate to set new records!
You control a unique bird that flies into the air with every flap of its small wings. The goal of the game is to fly as far as possible and be sure to dive into circles floating through the air, which are very reminiscent of huge donuts. Your character has three attempts to make a mistake, but there are many more ways to make mistakes in the game. You can not ignore the circles and if you do not "dive" into one of them, then you will take away the reserve of lives. If you fly up to the ceiling or fall to the floor, then you also lose your life. Even if you "dive" into the circle from below, and not from above, then you also lose one point of life.
How to play?
The whole game control is put to the left mouse button. Each time you press the left mouse button, your character flaps his wings and flies up for a short time. If you regularly and quickly press the button, then the bird will go up quickly enough. Any interactions with menu items are also performed via the main mouse controls.