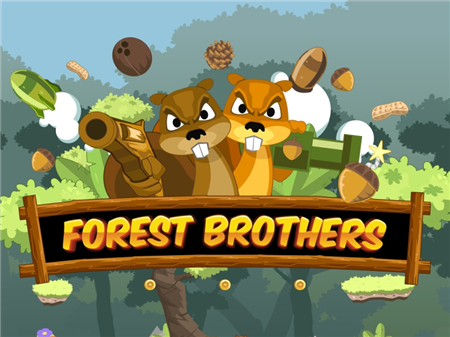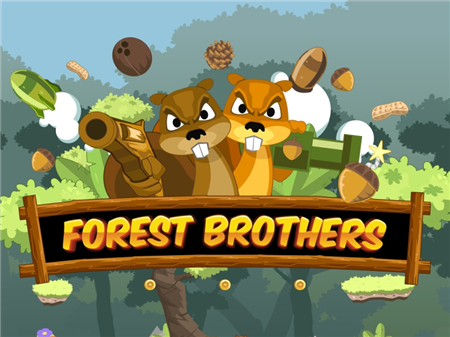 Most of the modern browser game projects are focused exclusively on one user. However, some developers put a lot of effort into creating high-quality modern projects that can be played together. One of these projects was Forest Brothers, which was immediately adored by the vast majority of users on the Internet and became a real hit of the season. Invite a friend or family member to the computer and together you can overcome many difficulties and achieve lofty goals.
You play as two fluffy inhabitants of the forest, whose task is to go through locations and collect the maximum number of various bonuses, such as coins and different edible chips. Throughout the game, you will come across other inhabitants of the forest who will want to take you out of the game. Act in a coordinated manner and don't fall under other people's traps.
As you progress, you will find more different traps and difficulties. Consider all risks carefully and try not to take unnecessary risks. Be sure to coordinate common actions, because in this game it is quite difficult to win without acting together.
How to play?
Since you play as two characters, the control is divided between them. The right character is controlled by the navigation keypad, where each arrow is responsible for moving in a certain direction. The left character is controlled by a block of ASDW keys, where A and D adjust the movement to the sides, and W and S - up / down, respectively.